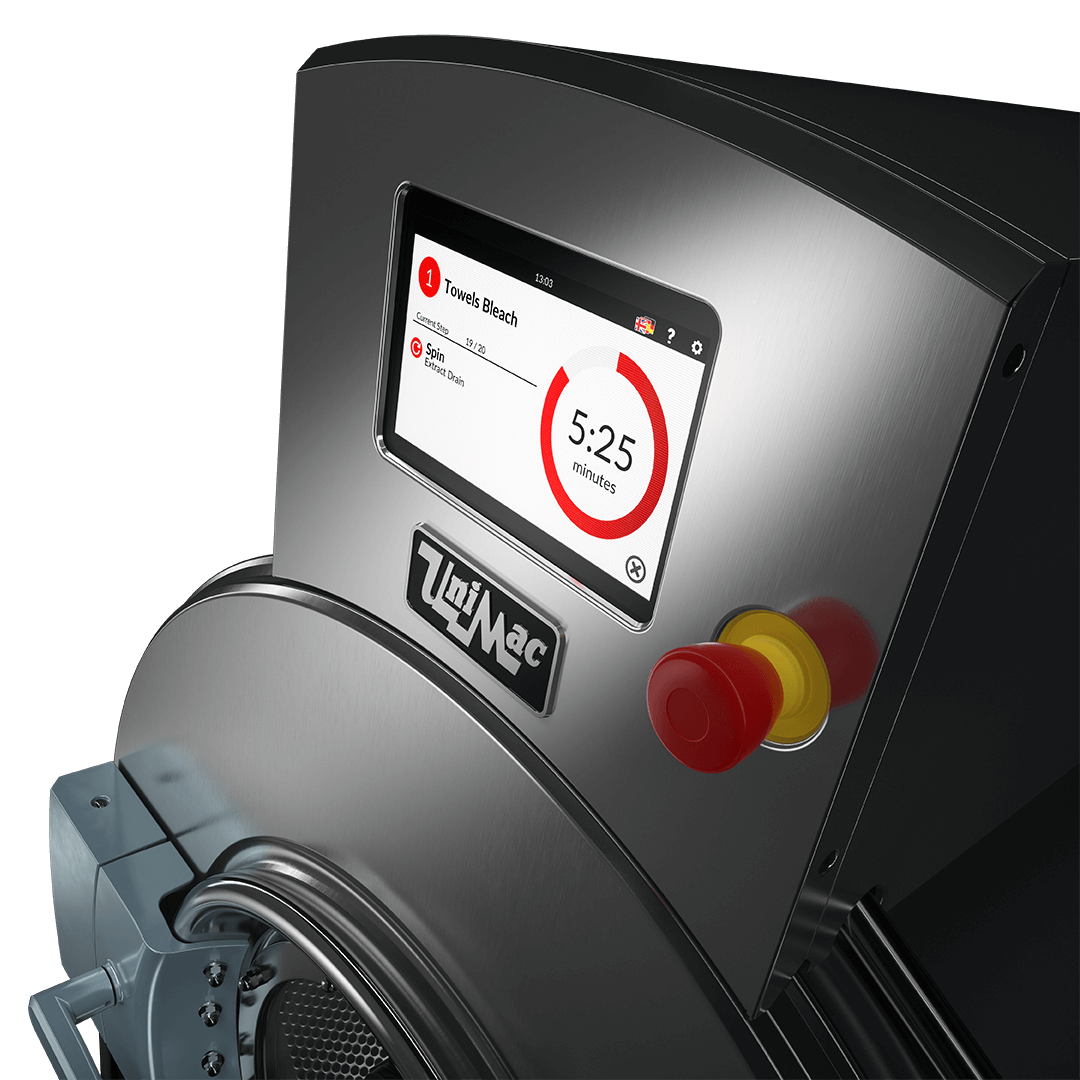 A maior ameaça à qualidade é selecionar o ciclo de lavagem errado. O UniLinc Touch elimina praticamente essa ameaça com o controle mais intuitivo do mercado.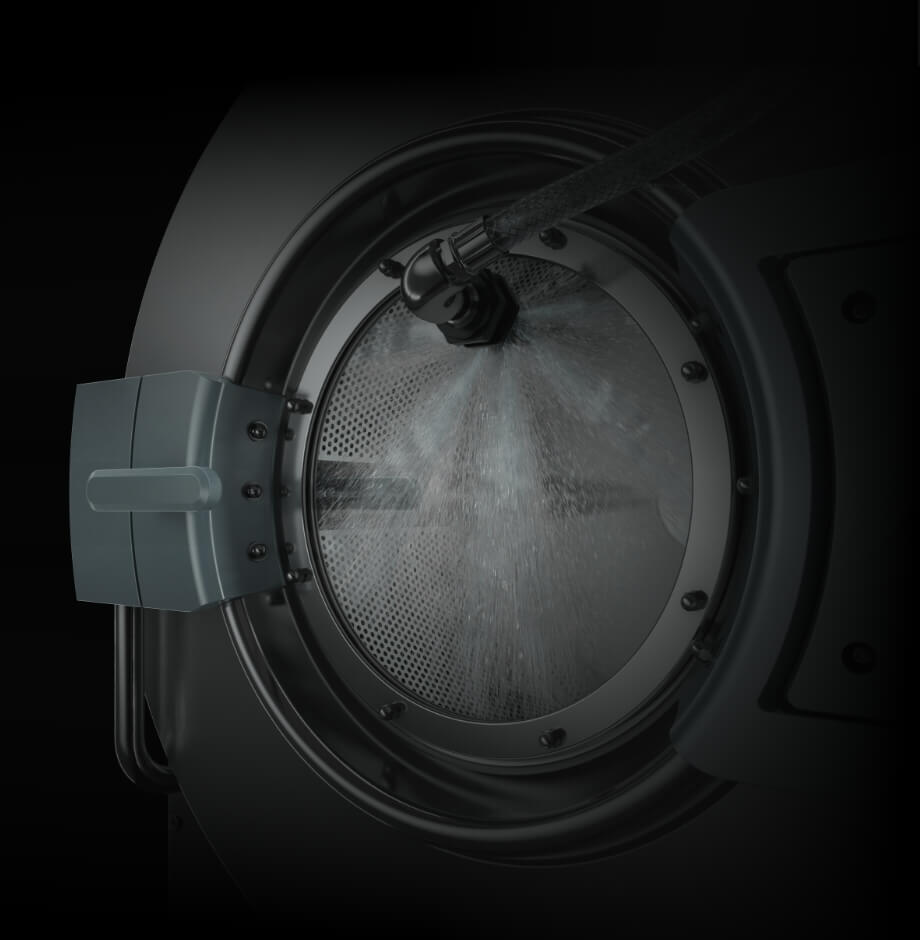 Obtenha enxágue superior com tecnologia que minimiza a quantidade de água necessária para enxaguar uma carga em 39% e reduz o tempo do ciclo.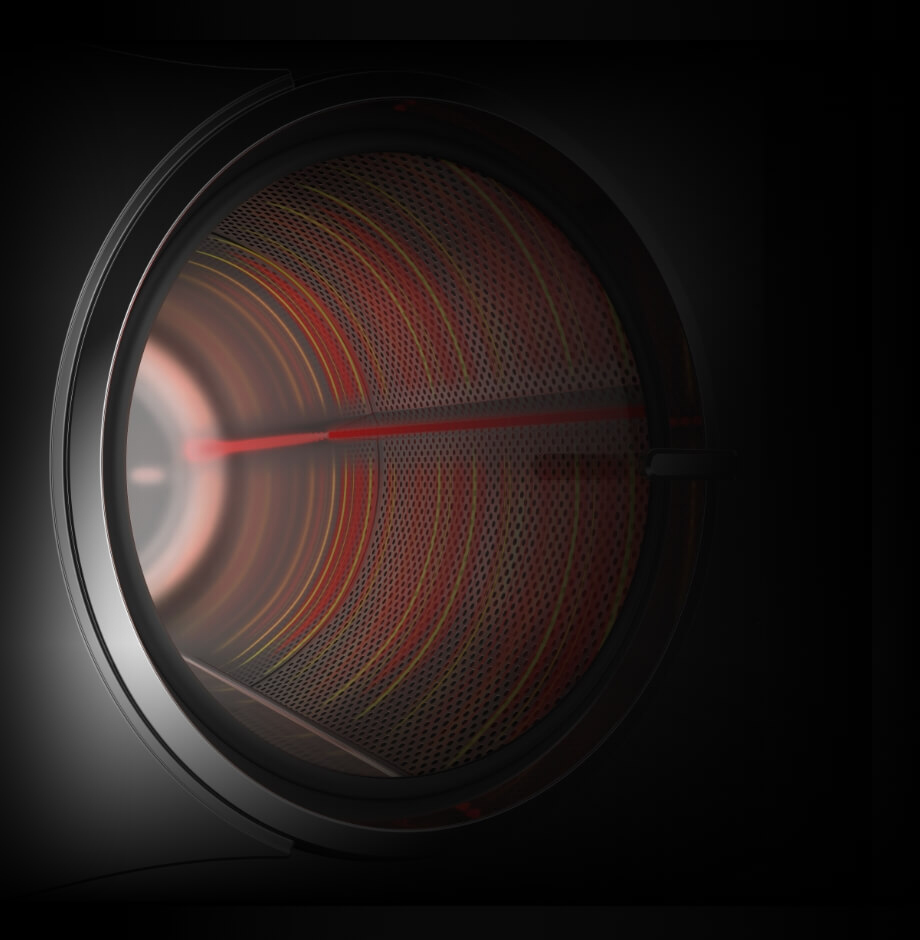 Alcance o nível ideal de secagem enquanto evita o excesso de secagem para economizar em serviços públicos, mão de obra e substituição de roupas de cama.
MAIOR EFICIÊNCIA. PEGADA REDUZIDA.
Inovação projetada para proteger o meio ambiente e também o seu resultado financeiro
99 Ciclos Personalizáveis
Personalize cada carga
Escolha de forma rápida e fácil os ciclos ideais de lavagem e secagem com base no tipo de roupa de cama, otimizando o consumo de serviços públicos.
Programe os níveis de água para usar a quantidade ideal de água para cada carga, reduzindo o consumo de serviços públicos.
As configurações de nível de secagem permitem que você selecione o nível de secura perfeito de acordo com o tipo de roupa de cama. Disponível em 34 idiomas para uso por todos os membros da sua equipe.
Ciclos Ecológicos
Salve o planeta – e o seu orçamento
O UniLinc Touch possui ciclos personalizáveis que incluem os especiais ECO Cycles, projetados para reduzir o consumo de água em até 30% e minimizar o uso de energia, ao mesmo tempo em que oferecem a mesma qualidade incomparável de lavagem da UniMac.
Tecnologia de Enxágue OPTispray™
Menos água. Enxágue superior. Máxima capacidade de produção.
A inovação final em enxágue.
Minimiza a quantidade de água necessária para enxaguar uma carga em até 39% em comparação com marcas concorrentes.
Reduz os tempos de ciclo em até 12% para aumentar a capacidade de produção.
Entrega um enxágue de qualidade superior.
Transporta a química de lavagem através da carga e pelo ralo, deixando 22% menos resíduos de química de lavagem na carga.
Economiza até $2.110 em serviços públicos anualmente em comparação com marcas concorrentes.
Tecnologia OPTidry™ de Supersecagem
Alcance eficiência real e economia real
Elimina a supersecagem e os custos associados a ela, interrompendo precisamente a secadora no nível de secagem pré-definido.
As configurações de nível de secagem variam de 0 a 40 por cento, permitindo que você defina cada ciclo de acordo com suas necessidades específicas.
Os sensores oferecem até 267 vezes mais área de superfície do que nossos concorrentes para uma precisão precisa.
O interruptor de transferência rotativo revolucionário permite o sensoriamento milhares de vezes por segundo.
O interruptor de transferência rotativo não requer escovas nem contato duro, proporcionando um desempenho confiável livre de manutenção.
Reduz os custos de serviços públicos e mão de obra em milhares de dólares anualmente.
Reduz a perda de roupa de cama em até 31%.
Extração de 400 G-Force
O hardmount mais rápido da indústria.
A extração de 400 G-Force da UniMac remove a umidade máxima, reduzindo os tempos de secagem para uma eficiência e capacidade de produção otimizadas.
*A velocidade de G-Force depende do modelo.
Detecção Automática de Vazamento e Drenagem Lenta
Elimine problemas antes que se tornem um problema
A detecção automática de vazamento reduz o consumo de água detectando bloqueios e falhas nas válvulas de enchimento ou drenagem, identificando vazamentos antes que eles custem centenas de dólares em recursos desperdiçados para a sua operação.
Desempenho. Tecnologia. Capacidade de produção.
As lavanderias mais bem administradas começam com as máquinas mais eficientes.
4 Válvulas de enchimento rápido
Enchimento mais rápido. Melhor capacidade de produção.
As lavadoras-extratoras UniMac possuem o dobro do número padrão de válvulas para acelerar o tempo de enchimento, economizando minutos valiosos em cada ciclo.
Início Avançado
Comece o dia com vantagem
Agende uma carga de lavagem para terminar antes da chegada dos funcionários para maximizar a produtividade.
Equilíbrio do Fluxo de Ar
Eficiência energética encontra capacidade máxima de produção
Enquanto outras marcas focam apenas na redução do consumo de energia para reduzir custos, a UniMac leva em consideração o efeito que isso pode ter nos tempos de ciclo, na capacidade de produção e nos custos de mão de obra. Ao considerar o quadro completo, as secadoras de tambor da UniMac são capazes de equilibrar de forma única o consumo de energia com a velocidade do ciclo para otimizar a capacidade de produção e minimizar os custos operacionais totais.
Um Controle. Uma Tela.
Rápido. Fácil. Intuitivo.
O mesmo painel de controle é utilizado em lavadoras e secadoras de tambor para programação e operação intuitivas.
Elimina os custos de tempo e mão de obra associados ao treinamento em dois sistemas diferentes.
Uma contagem regressiva visual do tempo restante do ciclo ajuda a equipe a manter a capacidade de produção máxima.
O display de fácil utilização simplifica o treinamento e as operações, reduzindo erros.
99 idiomas personalizáveis.
A operação com um toque significa simplesmente selecionar um ciclo e pressionar iniciar.
TOTALVUE™ POWERED BY UNILINC
COMPLETE LAUNDRY MANAGEMENT HAS NEVER BEEN EASIER.
Minute-by-minute performance data at your fingertips.
Unmatched visibility of your entire laundry operation via the cloud — anytime, from anywhere.
Easy to set up. Easy to access. Easy to use.
Access to reports from any and all web-connected and mobile devices.
Total management of multiple properties at your fingertips.
CRITICAL INFORMATION AT A GLANCE.
Executive Reporting gives executives the power to quickly access information and make immediate adjustments that impact the bottom line.
Easy-to-access, easy-to-digest set of dashboard and machine diagnostic reports.
Reports can be viewed in real time through the TotalVue website, exported to a device and printed or automatically emailed at times and frequencies specified by individual users for flexible and continual monitoring of key machine performance data.
Monitor conditions that may be hindering operational efficiency and productivity.
UniLinc™ technology automatically gathers and organizes critical performance data.
TAKE MAINTENANCE INTO YOUR OWN HANDS.
Automatic diagnostics and troubleshooting help you quickly self-diagnose problems, reducing maintenance costs.
IMPROVED EFFICIENCY. REDUCED FOOTPRINT.
INNOVATION DESIGNED TO PROTECT THE ENVIRONMENT AS WELL AS YOUR BOTTOM LINE.
PERFORMANCE. TECHNOLOGY. THROUGHPUT.
THE BEST-RUN LAUNDRIES START WITH THE BEST-RUNNING MACHINES.