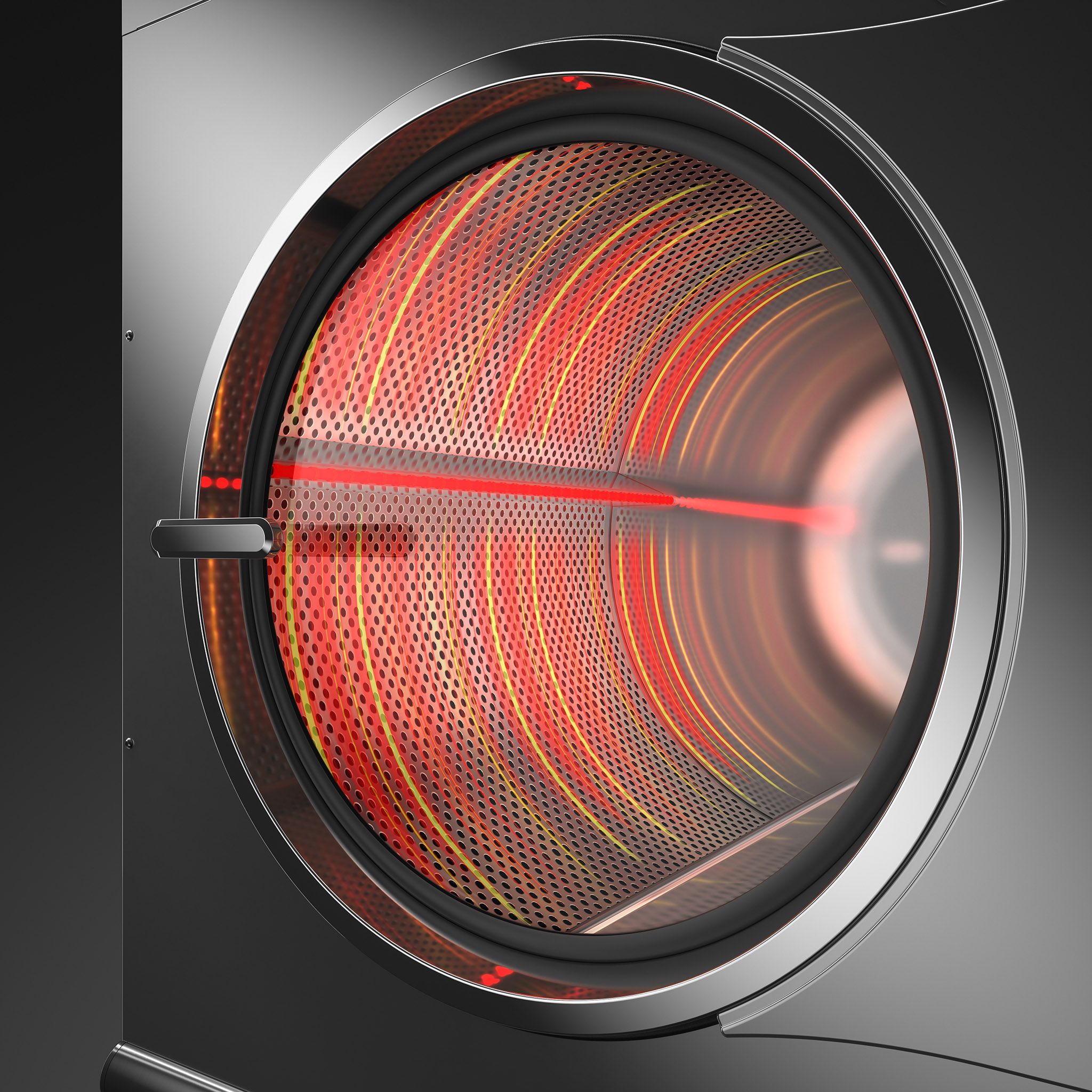 PREVENT OVERDRYING WITH OPTi
dry
OPTidry technology stops your tumble dryers at the exact moment of ideal dryness to reduce utility costs, labor costs and linen degradation. Simple controls make it easy.
WATCH EXPENSES EVAPORATE
It may be surprising to learn how much you can save by preventing overdrying with OPTidry. Extend linen life to save on replacement costs and reduce drying time to save on labor and utility costs. Get optimal savings with maximum efficiency.
UniMac's® OPTidry Technology
OPTidry technology ensures the ideal dryness level every time.
Designed for Accuracy
Our rotary transfer switch enables the system to sense dryness levels thousands of times per second.
Larger Sensing Surface
75 lb. models offer up to 267 times more surface area for sensing than some competitors.
Maintenance-Free Tumbler
The industry-exclusive rotary transfer switch doesn't require brushes or hard contact.
Eliminate Judgement Calls
The tumble dryer stops automatically at the desired dryness level, preventing staff guessing.
Step Dry
High heat is used until the load is half dry. Then the temperature is lowered for the rest of the cycle.
Dryness Level Settings
Levels ranging from 0 to 40 percent allow you to define each cycle according to your specific needs.
ACHIEVING THE PERFECT BALANCE

See how the pinpoint dryness level readings result in 31% less fiber loss and eliminate the high costs associated with overdrying.
With OPTidry, easy-to-use controls that allow you to customize the time, temperature and cycle name. Stay informed with drying time, temperature levels and other data compiled into simple report.
ready to prevent overdrying?
contact us.
Fill out the form below to find out how to achieve the ideal dryness level every time.