CLEANER GEAR, MADE SIMPLE WITH UNIMAC
UniMac is proud to have a role in keeping firefighters safe. Our job starts after you return to the fire station. Our turnout gear washer-extractors and dryers are designed to thoroughly clean bunker gear in compliance with NFPA 1851 standards. Not only are our machines effective, but they are easy to use so you can stay focused on more pressing matters.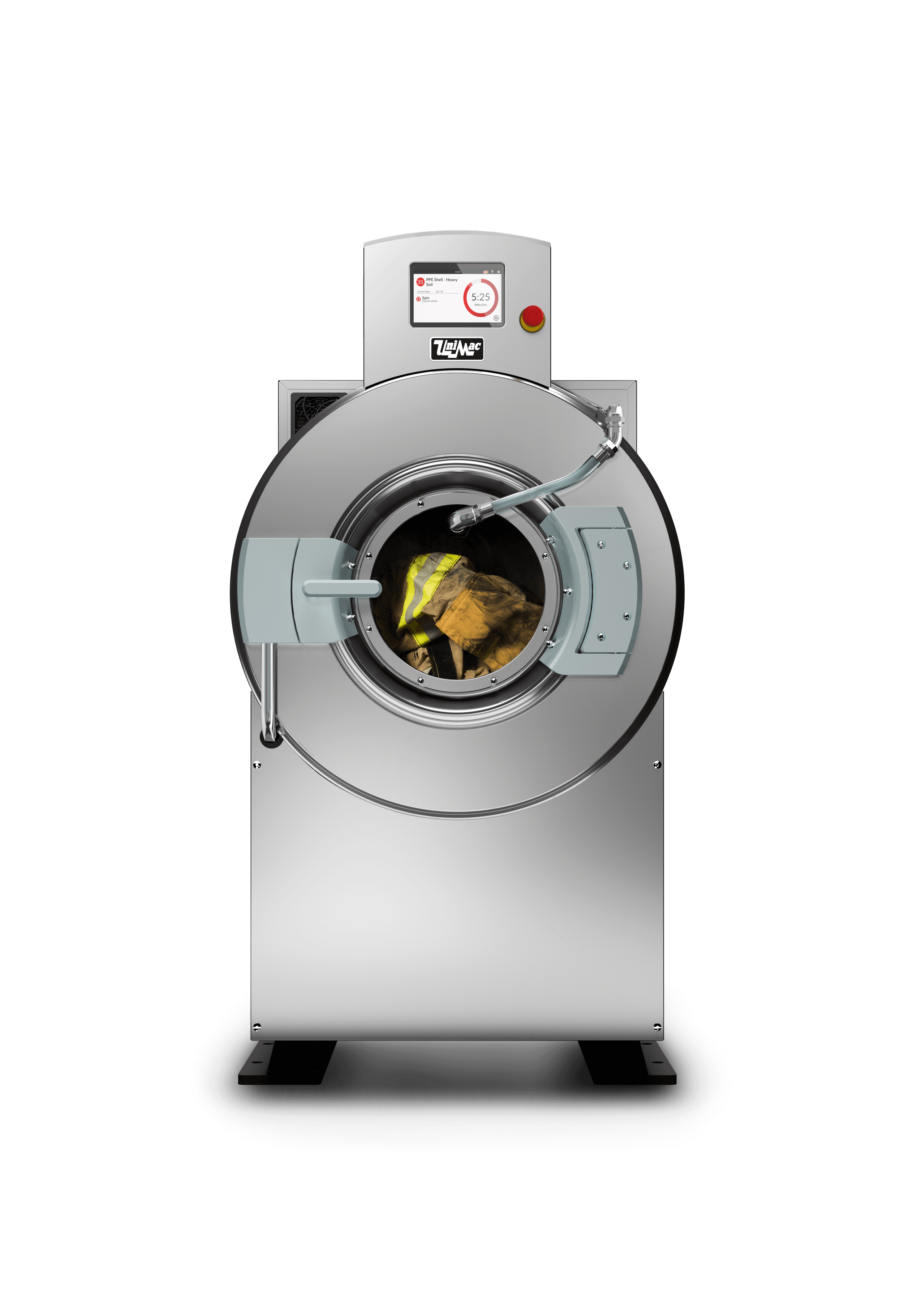 Our Products are NFPA 1851 compliant
NFPA 1851 compliant pre-programmed cycles for PPE gear
Temperature controlled fill and standard 100 G-force spin speed for safe and effective washing of PPE
OPTispray rinsing technology to wash carcinogens down the drain
Firefighter's PPE Drying Cabinet
NFPA 1851 compliant pre-programmed cycles for PPE gear
Dry 6 sets of gear quickly and safely, including cuffs and collars
Outdoor ventilation for safe removal of residual toxic vapors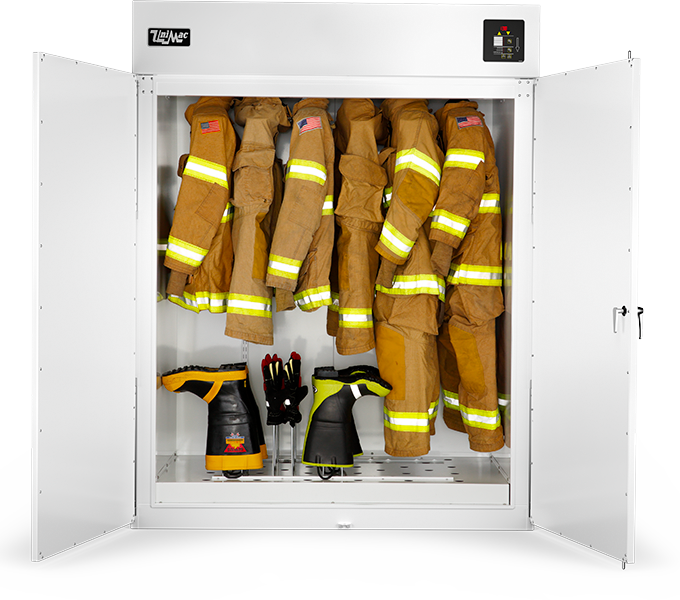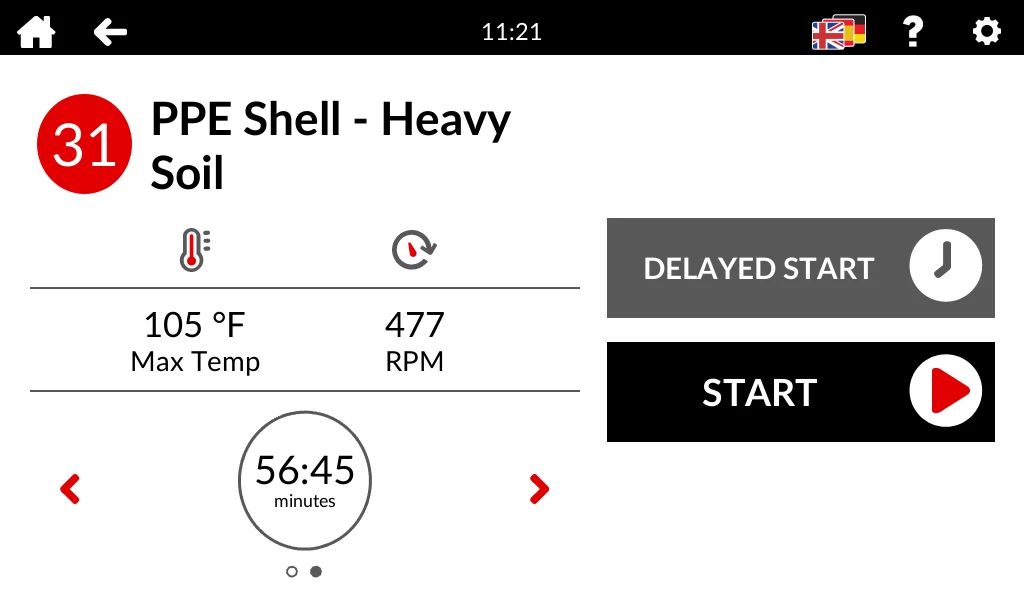 Cleaning PPE Gear Has Never Been Easier
No ordinary washer or dryer will do for PPE equipment. UniMac's bunker gear washer-extractor and PPE drying cabinet are built to properly clean gear without damaging protective fabrics. Combine UniMac's tailored approach to PPE gear cleaning with the intuitive full color touch screen UniLinc Touch control and make taking care of gear quick and simple for your whole crew.
Cleaner Gear. Spotless Data. Zero Hassle.
Utilizing recognized processes to properly clean gear is just half of the NFPA 1851 equation. A true solution includes flawless record-keeping. UniMac's FireLinc™ system gives departments a tool that makes record keeping as simple as pushing a few buttons and scanning the PPE's bar code.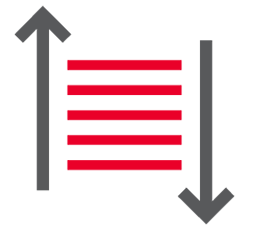 Sort by equipment ID, location and who completed wash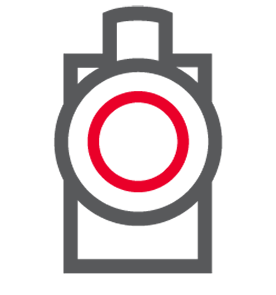 See what machine – and which cycle – was used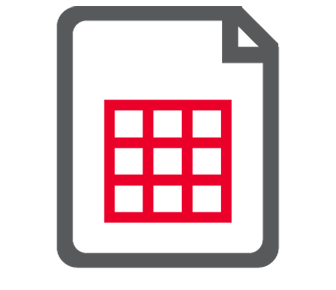 Export wash history to spreadsheet for easy auditing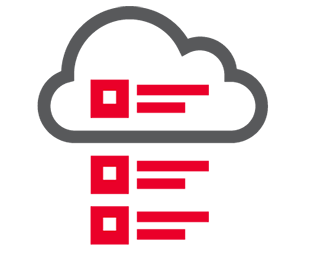 Sync with your inventory tracking system

UniMac's FireLinc™ is a high-power tool for record keeping
THE ULTIMATE CLEAN FOR NFPA 1851 COMPLIANCE—MADE EASY
As NFPA 1851 guidelines evolve, you'll have a partner that keeps your department in full compliance and thoroughly supported beyond your turnout extractor installation.
Complying with NFPA 1851 standards isn't just a box to check off. It's about ensuring firefighters' health. Nobody is as fully invested as UniMac with the resources, processes and experience to help your department comply with NFPA 1851 standards.
ELEVATING safety WITH FIRE DEPARTMENT WASHING MACHINES AND DRYERS
"There was a gap in our overall safety. Just the rates of cancer for our firefighters versus the general public was astronomical. All these carcinogens were being trapped in firefighters' PPE. We realized, wait a minute, we can't allow this to happen … We have five houses in the city here, and we wanted to get a machine for every single station … We needed to keep this basic, simple and easy to use, and we used FireLinc™ to make sure the firefighters are being safe and they are washing their gear."
—Mike Dutcher, Assistant Fire Chief, Framingham Fire Department
be PREPARED WITH SAFETY OFFICER CERTIFICATION
Fully prepare your department to follow NFPA 1851 standards with certified safety officer training. Learn more about this industry-leading online training provided in partnership with Gear Cleaning Solutions.