MAXIMUM PERFORMANCE
IN TURNOUT GEAR CLEANING
MUTUAL AID APPROACH WORKS FOR PPE CLEANING AS WELL
In the world of firefighting, departments are never alone. When called to a large event that challenges their ranks, they call for mutual aid and neighboring fire departments will respond. The team approach of mutual aid keeps all parties safe and helps a fire department accomplish its goal of protecting citizens and property.
When it comes to cleaning PPE and keeping your firefighters safe, UniMac brings the equipment, systems, training and a variety of other resources in answering your department's call for mutual aid.
We'll design a total solution to help your department meet NFPA 1851 standards for cleaning bunker gear and provide the required documentation of the actions.
Your firefighters are not experts in laundry. Thankfully, UniMac is. When you call for mutual aid, laundry expertise is just what we'll deliver.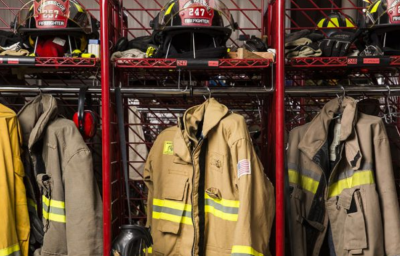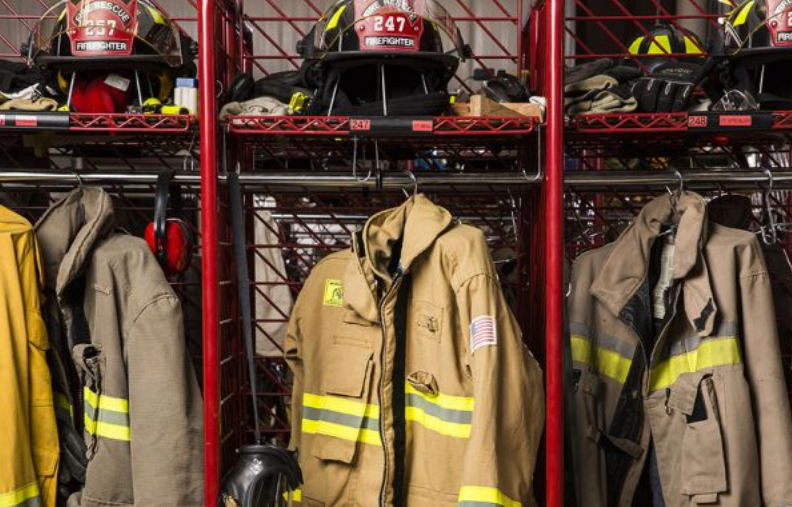 Partnering with UniMac to help develop a gear-cleaning solution brings a host of advantages to your department. It also delivers peace of mind that only a laundry expert can provide.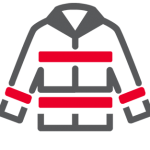 UniMac not only maintains a prolific presence in the on-premises laundry industry, but we are a part of Alliance Laundry Systems – the global leader in commercial laundry… nobody else even comes close.
UniMac is fully invested in being part of the solution for cleaning gear and protecting firefighters; committing time and resources to the NFPA Research Foundation, multiple universities, and their research on "Enhanced cleaning to reduce firefighter exposure to carcinogens", Verified Independent Service Providers Association (VISPA) and others.
While the main mission of NFPA 1851 is keeping turnout gear in top condition to ensure firefighters' safety, the secondary goal is maintaining a record of all activities performed. UniMac has taken the lead here, as well, with its FireLinc system.
We built this recordkeeping system on a foundation of easy – requiring just a scan of PPE barcodes and a couple taps on a tablet. The system effortlessly records all the data points a department needs to log to stay in compliance with current guidelines.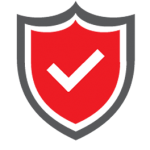 We all know the firehouse is a demanding environment for equipment. UniMac's industrial washers and PPE drying cabinets are designed for high performance under punishing demands.
Laundry equipment should never be just a purchase, but rather a long-term investment. You'll have peace of mind that your department's investment will answer the call for years to come…and that promise is backed by industry-leading warranties.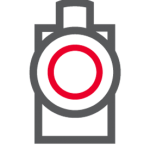 By building industry-leading online training and partnering with an Independent Service Provider for certification, UniMac has the most complete fire industry laundry solution.
No other laundry equipment manufacturer is as committed to the fire industry as UniMac. As NFPA 1851 guidelines evolve, you'll have a partner that keeps your department in full compliance and thoroughly supported beyond installation.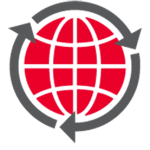 CLEANER GEAR. SPOTLESS DATA. ZERO HASSLE.
Utilizing recognized processes to properly clean gear is just half of the NFPA 1851 equation. A true solution includes flawless record-keeping.
UniMac's FireLinc™ system gives departments a high-power tool that makes record keeping as simple as a few button pushes and a scan of the PPE's bar code. Best of all, data is safely stored in the cloud and easily accessible from the app, ensuring your department always has a record that verifies staff is washing gear in accordance with established procedures.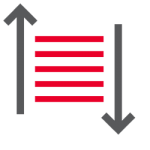 SORT BY EQUIPMENT ID, LOCATION AND WHO COMPLETED WASH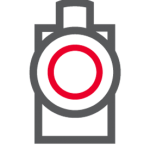 SEE WHAT MACHINE – AND WHICH CYCLE – WAS USED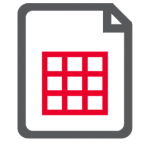 EXPORT WASH HISTORY TO SPREADSHEET FOR EASY AUDITING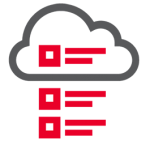 SYNC WITH YOUR INVENTORY TRACKING SYSTEM
FIRE GEAR CLEANING PRODUCTS
UniMac offers two washer options and a drying cabinet. Click bellow to learn more.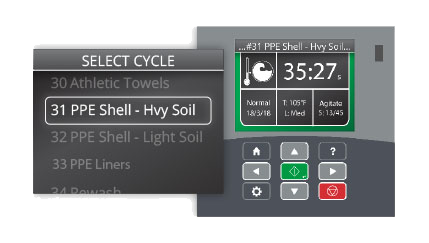 UNILINC™ CONTROL
Intuitive Full Color Display
CUSTOM FIRE INDUSTRY
Pre-Programmed Cycles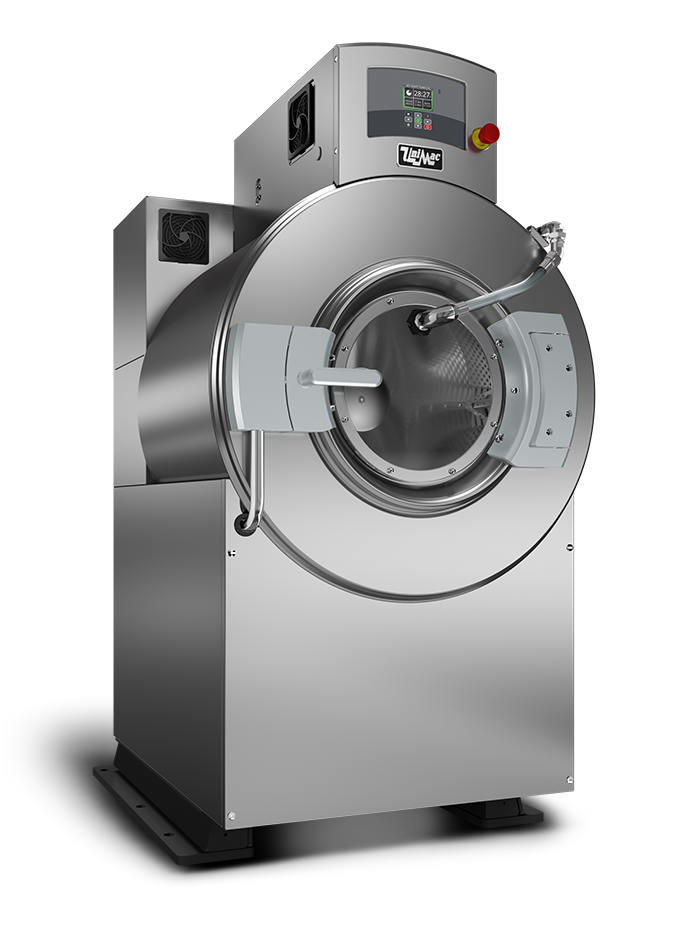 NFPA 1851 COMPLIANT
TEMPERATURE CONTROLLED FILL
for Safe and E ective Washing of PPE
100 G-FORCE SPIN SPEED
for Safe and E ective Washing of PPE

OPTISPRAY™
Rinsing Technology
INDUSTRIAL
Built to Last with Constant Use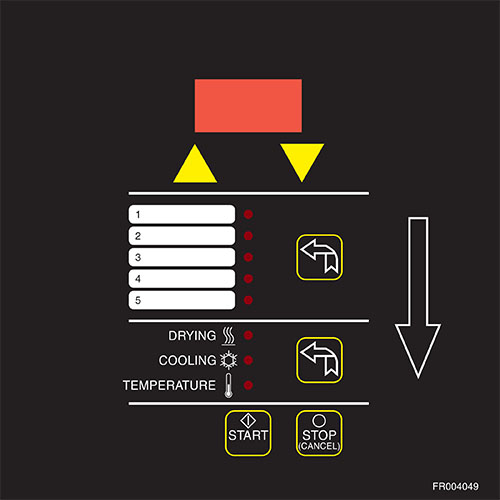 MICROPROCESSOR CONTROL
Manages Drying Time and Temperature
FIVE PRE-PROGRAMMED
Default Drying Cycles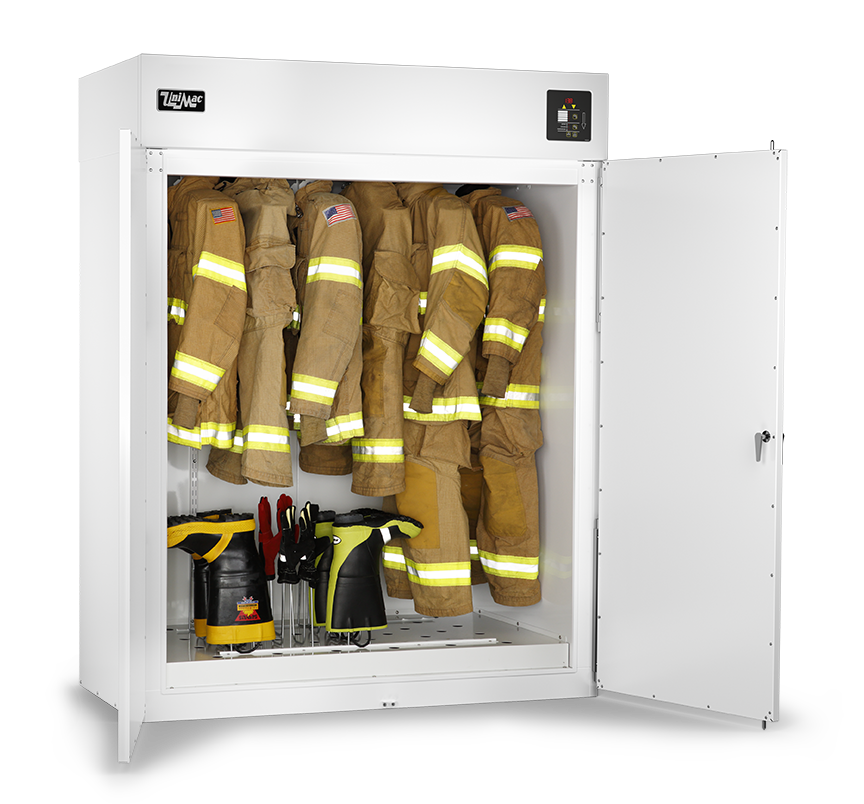 FAST & SAFE DRYING
Returning Your Gear to Service Quickly
OUTSIDE VENTILATION
for Safe Removal of Residual Toxic Vapors
6 FULL SETS OF TURNOUT GEAR
15 Boots/Gloves Capacity
UNIQUE RACK DESIGN
for Maximum Water Removal
OPTIONAL UTILITY SHELF
Fast Drying of Other Equipment Including Fire Hoses
180° DOOR OPEN ANGLE
for Easy, Unobstructed Access
NFPA 1851 COMPLIANT
A STRONG COURSE OF ACTION:
INDUSTRY-LEADING TRAINING
When it comes to proper laundering of bunker gear, we are all probies and need some process guidance and on-the-job training. Nobody understands that more than UniMac. We want to ensure every member of your department becomes proficient in how to properly launder their PPE. That's where our online training and certification through an Independent Service Provider delivers the final component in our industry-leading full solution for departments.




NFPA 1851 Certification valued at $250
UNIMAC WILL ANSWER THE CALL TODAY…TOMORROW…INTO THE FUTURE
You've assembled a firefighting team that's built on trust. Each member of the department is trusted to serve and protect not only your citizens, but their fellow firefighters. That's the bond all in the fire service share.
UniMac stands equally ready to protect your department with equipment, systems, training and a variety of other resources to deliver PPE that's not just cleaned to NFPA 1851 standards, but also with the required documentation.
Nobody is as fully invested as UniMac with the resources, processes and experience to help your department comply with NFPA 1851 standards.