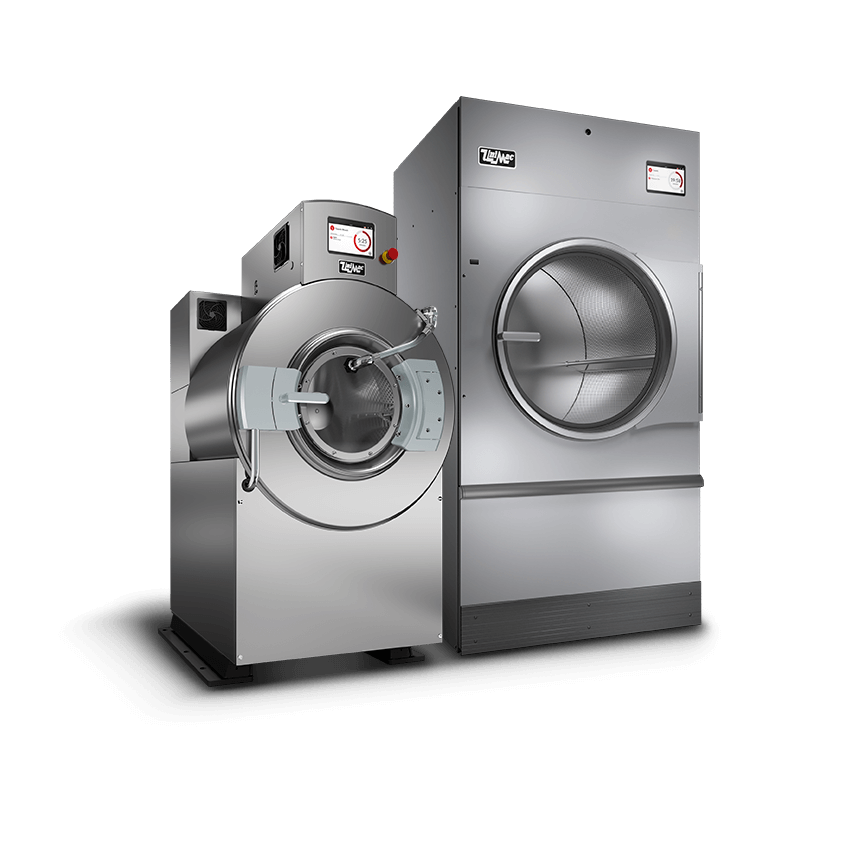 IF YOUR OPERATING COSTS ARE OUT OF CONTROL, GET THE EQUIPMENT THAT PUTS
YOU IN CONTROL.
They say if it ain't broke, don't fix it. But whether your old laundry equipment is broken or not, your laundry operation could use some fixing. If you haven't upgraded recently, your old equipment could be costing you big money in repair bills, machine downtime and lost efficiency due to a lack of new technologies that today's equipment offers.
It's time to take control of your laundry and proactively replace your old machines with new UniMac® equipment. Combining unmatched durability, groundbreaking technologies and industry-leading controls, UniMac optimizes efficiency and maximizes throughput while saving you thousands each year in utility, linen and labor costs.
YOUR LAUNDRY OPERATION'S BUDGET BREAKDOWN
Initial equipment costs represent just 8-12% of your total budget. Labor, linen replacement and utility costs represent 66-87%. And today's laundry equipment features new technologies designed to help you greatly reduce those operating costs. Therefore, the amount of money you'll save in operating costs by upgrading far outweighs the relatively small initial investment. And with UniMac, you can save even more time and money by taking complete control of your laundry operation with UniLinc™ — on-premises laundry's leading control system that helps you achieve the industry's absolute lowest cost of ownership.

WHEN YOU HAVE CONTROL WITH UNILINC Touch, THE SAVINGS ADD UP FAST.
The biggest threat to quality is staff selecting the incorrect wash cycle. UniLinc Touch virtually eliminates that threat with the most intuitive control on the market.
34 languages ensure all staff cannot just operate, but operate it correctly
Real words – no codes – no ambiguity
Easy-to-use, intuitive controls streamline employee training and serve as a virtual laundry manager to ensure maximum labor efficiency (a giant bonus with staff turnover generally being high).
Continuity – same control on washer-extractors and tumble dryers
Ultimate flexibility means your operation is positioned for success well into the future.
Delayed Start – Get a 30-minute head start on the workday with our programmable advanced start feature.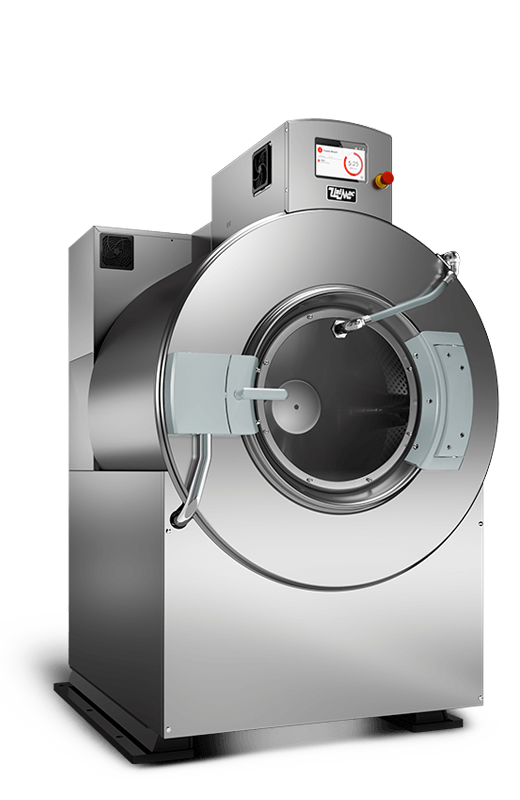 Roll over machines to see how UniLinc technologies can save you thousands.

400 G-Force Extraction
The fastest hardmount washer-extractor in the industry.
Delivers maximum water removal for decreased drying times.
Reduces gas and labor costs.
Maximizes throughput.

OPTispray™ Rinsing Technology
Uses less water to deliver superior, more effective rinsing.
Reduces cycle time by 12% as compared to competitor models.
Consumes as much as 39% less water than competitor brands while maintaining the same superior UniMac wash quality.
Leaves 22% less residual wash chemistry in the load compared to our nearest competitor's best cycle.

OPTidry™ Over-Dry Prevention
Uses sensors in the cylinder to precisely detect your preset, ideal dryness level and automatically stops the dryer once it is reached, eliminating over-drying.
Delivers maximum throughput per labor hour to greatly reduce your labor costs — one of your most significant expenses.
Eliminates the industry-average eight minutes of over-drying per cycle to help minimize your utility costs.
Extends linen life by reducing fiber loss by 31%.
Washer-extractor / Tumble Dryer Combo
Pay off equipment in just
Pay off equipment in just
Pay off washer-extractor in just