A cleaner starting point for bunker gear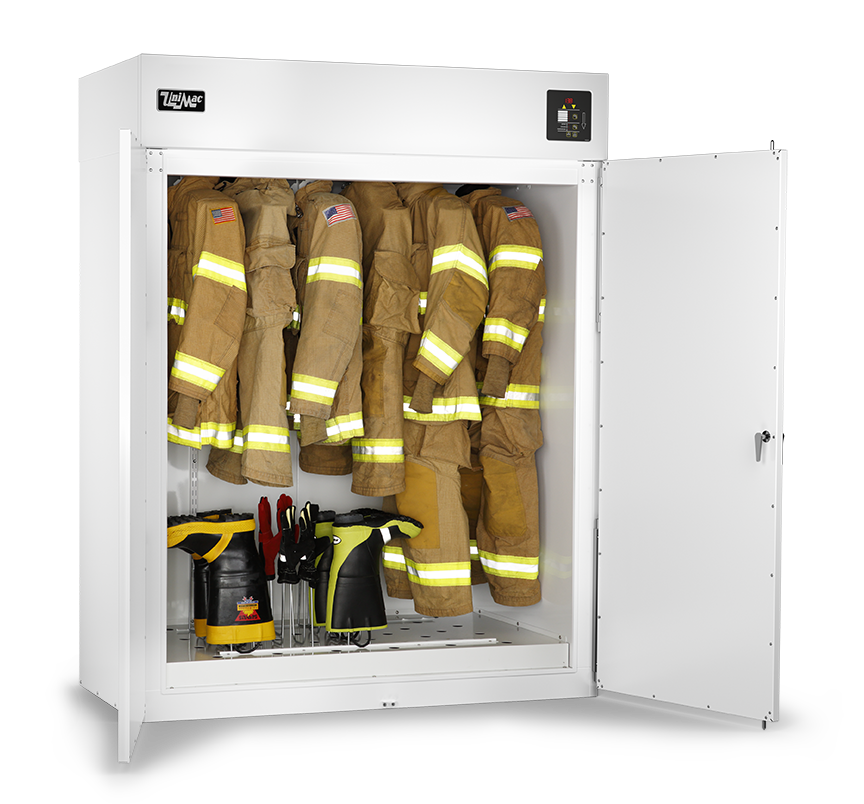 Simple question – you've got a particularly dirty item, let's say it's a rug. Is your first step to hose off or soak it? Your answer was likely the former, correct? That's the idea behind using a spray rinse as the first step in a wash cycle for heavy soil items.
Leveraging a pre-wash spray rinse in a washer extractor with drain valves open can remove a significant amount of soil ahead of the normal heavy-soil wash formula. While this can be quite an effective tool for most commercial laundry applications, in the firefighting world, it can be much more.
Given what we have learned about the harmful carcinogens in turnout gear, employing the spray rise with drains open as a first step in a gear cleaning cycle for bunker gear shells makes sense.
Spray rinse vs. bath rinse is analogous to taking a shower vs. a bath. While baths remove soil, a portion is redeposited back on you. The same holds true in a washer-extractor with spray rinse vs. one only capable of bath rinse.
On the back side, during the final rinse, spray rinse brings the same benefit by being excellent in removing any residual chemistry.
So as fire department safety officers and chiefs increase their focus on providing the best tools and equipment to keep firefighters safe, washer-extractors like UniMac's UW with OPTispray should figure into the plan. To learn more about OPTispray, visit here .