Other fire departments can learn from Framingham's recipe for success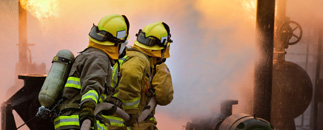 It's no secret that firefighting is an occupation fraught with danger. It takes a special kind of hero to run into situations that most of us run from. That danger should not continue for firefighters upon returning to the station. Unfortunately, the gear that is designed to keep them safe, can harbor dangerous carcinogens. 
With the rates of cancer within the firefighting industry far too high to ignore, increasingly departments are focused not just on designing processes and procedures to clean turnout gear, but also change the mindset among staff. For years, "seasoned" bunker gear, that is soot-covered shells, was the badge of honor among firefighters – testament to the hot, smoky battles veteran officers fought. Changing that mindset has been just as important. 
Framingham, Mass. Fire Department has been successful on both fronts – processes and mindset shift – building community support to upgrade laundry equipment and putting a heavy focus on training. 
"We're not interested in creating a 'big brother' situation; what FireLinc helps us do is create teachable moments," Chief Michael Dutcher said of stressing the foundational message to staff in implementing gear cleaning protocols is, "we want you to live long lives." 
Framingham's recipe for success included equal parts technology, training, processes, and community support. To read more about the department's story, click here.
Watch our interview with Chief Dutcher below, or to learn about UniMac's full solution for the fire industry, visit our fire industry page.