Praise worth sharing from a frontline hero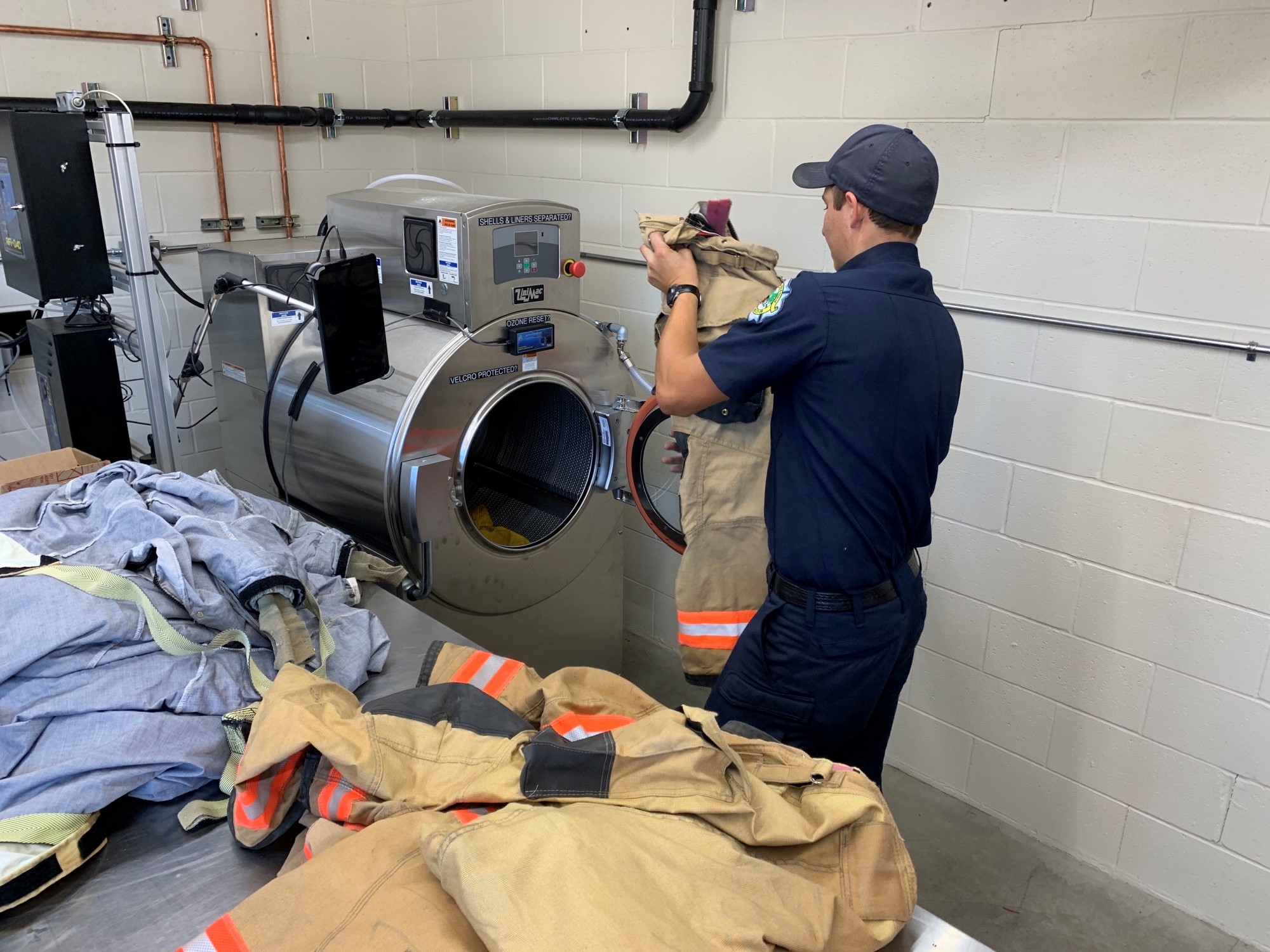 UniMac prides itself on delivering the best products, services and support. We believe in what we do and surround ourselves with expert distributors, who are just as passionate about laundry and supporting customers. 
During the current crisis, clean laundry has perhaps never been more important. At firehouses across the country, the need for clean laundry has increased significantly, as departments adopt the same NFPA 1851 processes for cleaning gear after fire calls, now for first responder calls. There is no way to overstate the importance of laundry to keeping these front line heroes safe. 
So, it's always inspiring to hear how our equipment and distributors' expertise are combining to deliver exceptional support to front-line workers. We recently received a note from Lt. Joel T. Brown with Mid-Columbia Fire and Rescue in Oregon, who shared his UniMac and Dynamic Sales & Service experience. 
Lt. Brown praised Dynamic's after-the-sale training, which included direct support from UniMac. 
"As our installation wound down and it was time to use our equipment, not only did Don (Whisenhunt) show up to train me, but he brought along a UniMac factory rep (Marc Forsythe) to help program and understand our equipment," he wrote, adding, "Firefighters are wary of change and anything not tried and tested. Dynamic Sales & Service has been a great partner in getting us to the next level of taking care of our firefighters. You can be confident in their advice and assistance." You can read his full recommendation here. 
As a company, it makes us proud to receive this level of feedback. Clean PPE is part of the equation, but it's also about taking any worry away, so firefighters can focus on their job of protecting the citizens they serve. Lt. Brown also commented on that peace of mind, saying, "Our firefighters are super confident that their equipment has been properly deconned and ready to go for the next mission." 
It's our privilege to help protect those who serve and protect us, and we are thankful our distribution partners, such as Dynamic Sales & Service, share UniMac's commitment to the pinnacle of customer service.