UniMac unveils new touchscreen control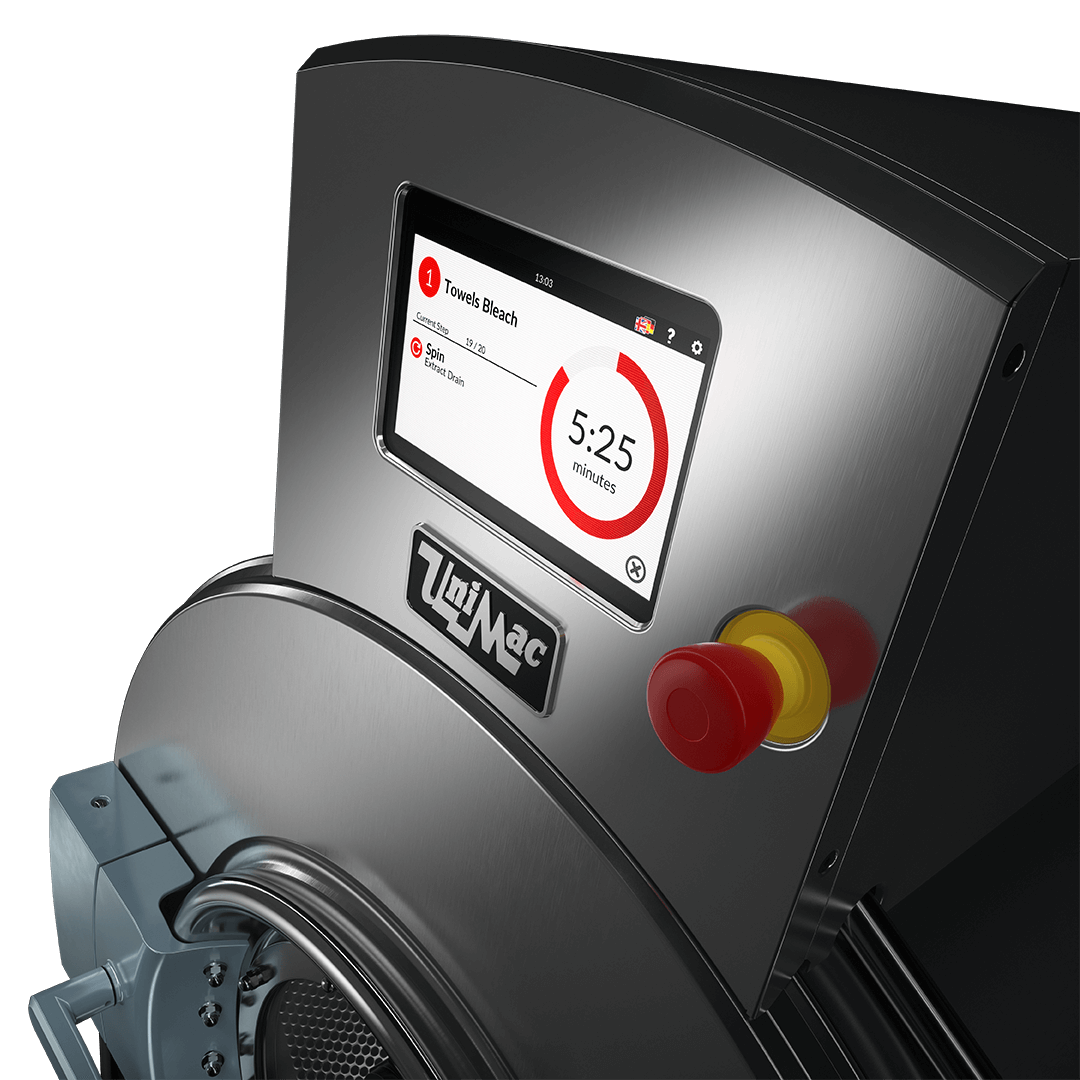 UniLinc Touch will help safeguard finished quality in OPLs
UniMac, a leading brand in the on-premises laundry market and part of Alliance Laundry Systems, the global leader in commercial laundry equipment, announces the release of its next generation control platform. UniLinc Touch builds on the advantages of its wildly popular UniLinc control and puts them in a touchscreen.
"Our UniLinc control's advanced functionality and ease of use were revolutionary when we launched it years ago. Today, I'm excited to take it next level," said Eric Meyers, general manager of laundromat and on-premises laundry segments for Alliance Laundry Systems. "We've added on to a platform that was already successful to help OPL managers clear operational hurdles."
UniLinc Touch's touchscreen not only uses real words to make it simple to operate, but also offers 34 languages to ensure all staff members can use it. This removes any ambiguity, shortens training time and helps ensure correct cycles are used to protect finished quality. UniLinc Touch is offered on both washer-extractors and tumble dryers, ensuring continuity in the operation.
"UniLinc Touch certainly is the pinnacle of user friendly," Meyers said. "It brings simplicity, flexibility, and intelligence to every laundry operation and builds on UniMac's already amazing lowest cost of ownership story."
Other features of UniLinc Touch include:
• Bright, capacitive touchscreen with clear cycle navigation
• Easy-to-read main screen cycle countdown timer, complimented by a count-up timer upon completion of the cycle to streamline throughput
• Delayed start allows maximum efficiency with the option to prep a load and set it to run before staff arrives for the day
• Simplified set-up, programming, and troubleshooting with easy-to-understand notifications
• Diagnostics and machine audit data to identify and resolve errors faster, reducing downtime and service costs
The new control is now available, and best of all, UniMac has some of the lowest lead times in the industry. So, on-premises laundries can have new machines installed quickly to begin making an immediate impact.
To learn more, visit unimac.com.