10 Maintenance Tips to Keep Your On-Premise Laundry Equipment Running Smoothly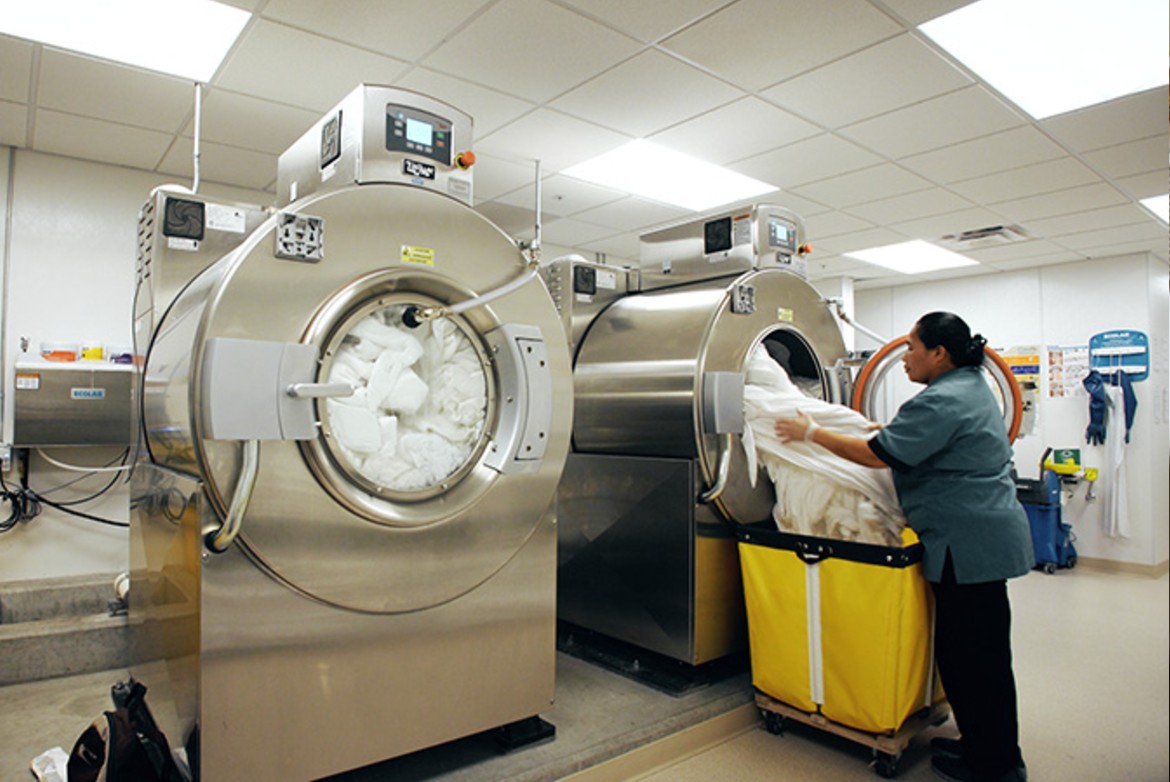 Imagine having to file an insurance claim, turn away customers, or shut your whole operation down due to machines being out of operation for an extended period of time. Or maybe you have to shell out thousands of dollars to replace a washer that could've been repaired, had an issue been spotted earlier. The last thing any on-premise laundry manager wants, is to put their investment, their customers, or their employees at risk. Ongoing preventative laundry maintenance is the key to reducing major laundry equipment downtime and expenses. Just like your car or home, commercial-grade laundry equipment requires regular maintenance to operate efficiently. With that in mind, here are a few tips that can make managing maintenance easier and keep your machines running at peak efficiency.
1. Conduct frequent inspections.
Don't wait for an obvious problem. Giving all your industrial laundry equipment a good once over at the beginning and end of a work day is a good habit to get into. The more regularly you inspect your machines, the more likely it is you'll spot an issue early on before it becomes a costly problem — like a fire or leak.
2. Document everything.
Another good habit to get into is documentation. Having an ongoing record of issues, alerts, errors, and repairs allows you to easily keep track of your equipment's performance and prevent important maintenance tasks from falling through the cracks. These details and photos will come in handy if/when something happens with your laundry equipment and professional service technicians or insurance companies become involved. With UniLinc, our complete OPL control system, documentation is easy. You can instantly access machine service history logs.
3. Have a maintenance schedule — and stick to it.
In the day-to-day rush of your on-premise laundry room duties, it can be easy to let maintenance tasks fall low on the to-do list. That, however, can cost you a lot of money and downtime in the future. Having a documented maintenance schedule makes it easy to keep up with important to-do items, holds employees accountable, and keeps maintenance on track — even with things get busy. To simplify your maintenance schedule, UniLinc allows you to receive error alerts.
4. Consult your equipment guide or manual.
This is pretty basic, but too many on-premise laundry managers don't pay attention to the details noted within their equipment guides or owner's manual. Be sure you're following all the tips, tricks, and specific maintenance requirements noted within your guide or owner's manual. It should also be your first stop when something goes wrong.
5. Leave washer doors open when not in use.
Keeping the doors on your commercial washer-extractors open allows proper airflow and helps moisture to evaporate. That, in turn, prevents any mold or mildew from building up in the machines.
6. Clean the lint screen on dryers between each use.
Unclean lint screens are a common cause of dryer fires. You should clean the lint from the screen and lint compartment after each use. This helps maintain airflow and prevent overheating of your commercial dryer.
7. Utilize leak detection technology.
It is suggested that managers have leak detection technology like TotalVue, a cloud-based system that networks your laundry equipment. This can be set to run regularly on a timer and provide any errors or notifications regarding a change in water levels, alerting you to any potential issues and reducing utility costs.
8. Keep machines and the surrounding areas clean.
Keeping a clean work area is so important. Dirt, debris, and garbage around your machines can be a fire hazard or get inside your machines and cause damage. Frequently wiping down your machines, cleaning out the compartments, sweeping, and mopping can help prevent major issues and keep your machines running longer. Plus, a clean on-premise laundry operation is more sanitary and pleasant to work in.
9. Know when to call a professional.
Today's laundry equipment is more advanced than ever before. Any issues dealing with control panels or electrical components can be especially tricky if you're not specially trained. With that in mind, it's better to be safe than sorry. If you're ever unsure about how to fix something, don't hesitate to contact a laundry professional like the ones at UniMac. You may end up saving yourself a lot of money on additional repairs and replacement parts. (Remember to always replace with a genuine factory part to ensure the best quality, and reliability.)
10. Consider taking UniMac's OPL training seminar.
If you really want a leg up on upkeep and maintenance of commercial laundry equipment, consider joining us for a special on-premises laundry training seminar. Whether you're an experienced service technician or want to learn more about UniMac products, these seminars will guide you through the technical aspects of our laundry equipment.
Don't miss our specific maintenance tips for UniMac washer-extractors, dryers, and more