Five ways UniLinc Touch can make a difference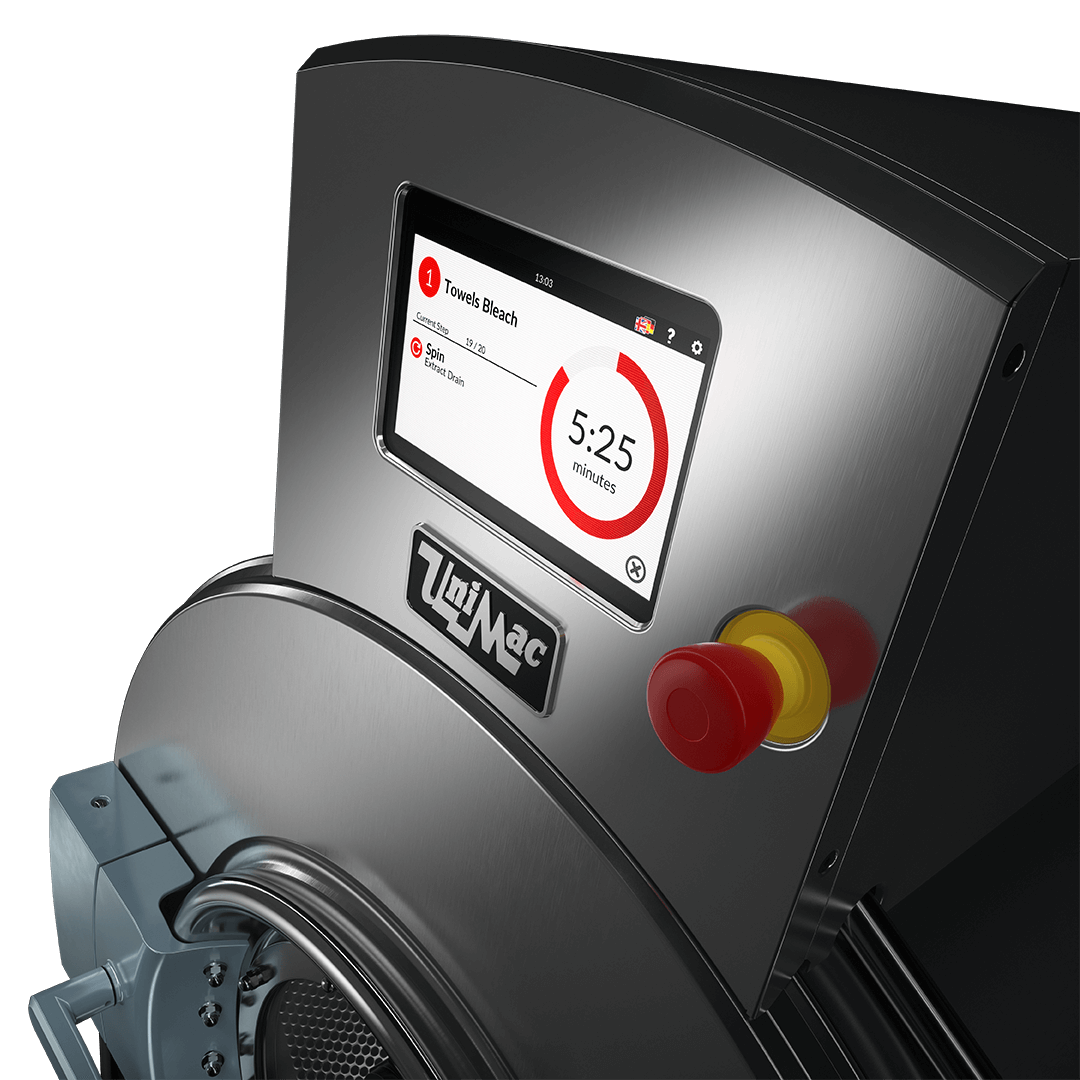 When laundry managers weigh the pros and cons of new equipment and what model to go with, the control should be given as much consideration as quality and efficiency. So, why consider a top-level touchscreen control such as UniLinc touch? Here's our top-five list of why UniLinc Touch is a game changer.
Streamlined training. Literally everything from your smartphone to your car's systems are controlled through a touchscreen. Because of their intuitive operation employees can operate it with little to no training. Don't believe us? We put it to the test before launch, asking people to operate the control with no training. Check out the video on this video.
Real words and multiple language options. Increasing the control's ultimate user-friendly value proposition are real word cycle names and descriptions. Now, there's no confusion about what cycle to select. UniLinc Touch also removes any language barriers by offering 34 languages…no more lost-in-translation moments that can result in incorrect cycles being selected.
No more error codes. Forget about needing to cross reference those cryptic error codes in the washer-extractor manual. Real words again to the rescue. Now you know exactly what the issue is, without the need for a decoder.
The end is in sight. With an on-screen countdown timer, staff can be more productive, knowing exactly how long the cycle has until completion.
Maximum flexibility. Easy programming makes it fast and simple to update cycles as your laundry's needs change. Add in the flexibility that a delayed start option offers your operation in terms of staff scheduling and UniLinc Touch can be a game changer.
Controls definitely can help streamline an operation, thus making a significant impact on quality and efficiency. Make sure to carefully weigh your equipment/control options. Often low-price controls can end up costing laundries in terms of quality and efficiency.