Guidelines for Laundry in Nursing Homes and Long-Term Care Facilities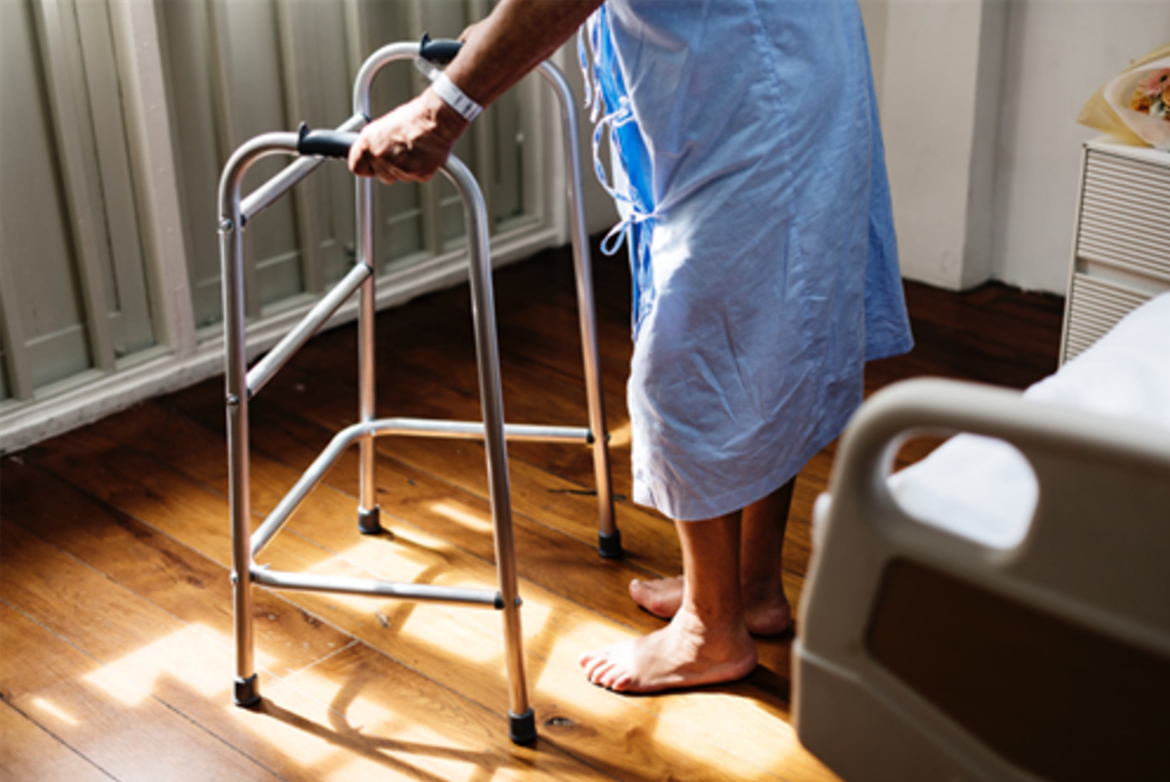 I've worked in the dry cleaning industry for 20 years, and presently operate three fabricare locations called "Natural Cleaners" throughout the metro-Milwaukee area. We offer both dry and wet cleaning to customers.
Although some garments are cleaned better by using traditional dry cleaning methods, most garments including wool, linen, rayon, silk – even beaded gowns and leather-trimmed pieces – can be effectively wet cleaned. Fabrics cleaned by natural methods smell fresh and tend to be cleaner, softer and brighter.
Between bed sheets, blankets, towels, personal clothing, scrubs, and other linens, there's a lot of laundry at assisted living facilities and nursing homes. As with any healthcare facility, contaminated textiles and fabrics contain blood, stool, urine, vomit, and other dangerous contaminants pose a risk to your patients and employees. When handled inappropriately and not washed properly, bacteria, viruses, and ectoparasites can spread from these contaminated textiles, causing serious complications for patients and caregivers.
Follow these laundry cleaning guidelines from OSHA and the Centers for D
Provide proper washing instructions for scrubs/uniforms or wash on site.
OSHA regulations prohibit home laundering of personal protective apparel or equipment, such as a lab coat or gloves. However, experts are divided about whether this regulation also extends to scrubs, uniforms, and other clothing worn by doctors, nurses, and medical professionals during the workday.
If uniforms are required, the healthcare facility should make provisions to launder them properly on-site or provide the necessary information to employees regarding risks, infection control, and proper cleaning guidelines for the item based on duties being performed at the facility. Research shows that sleeves and pockets tend to contain the most harmful bacteria on garments, even when not visibly contaminated.
Minimize the spread of bacteria during transport.
To prevent spreading bacteria across additional surfaces or through the air, you need to minimize handling the laundry and avoid agitation. Never rinse or sort soiled laundry at the location where it was used, such as the patient's room or in a surgical area. Instead:
Place the laundry into bags or other appropriate containment in the original location and tie the bags securely. Leak-resistant containment may be necessary if the laundry is wet and capable of soaking through a cloth bag.
Using labels, color-coding, or other methods, clearly mark the contaminated bag to allow others in the facility to handle these items safely. Use red bags or bags marked with the biohazard symbol, if the facility does not use universal precautions for all laundry.
Avoid squeezing or holding the bags near the body during transport to avoid puncturing.
Once properly secured and labeled, transport to the on-premise laundry area for proper handling.
Have hand washing stations readily available.
All employees working in nursing homes and long-term care facilities should have access to proper hand washing stations, particularly if they're handling soiled linens. Studies have shown that washing hands regularly can reduce the spread of illness and infection. In fact, researchers in London estimate that if everyone routinely washed their hands, a million deaths a year could be prevented, according to the CDC.
Wear appropriate PPE when handling soiled fabrics.
Laundry workers should wear appropriate personal protective equipment, such as medical gloves and masks when handling and sorting soiled fabrics. Keep in mind that gloves used for sorting laundry should be thick enough to minimize potential injury from needles and other sharps accidentally mixed in with the linens. You can read more about PPE in the Bloodborne Pathogens Standard 29 CFR 1910.1030(d)(4)(iv)(B).
Hot water is recommended to minimize bacteria.
Per the CDC, a temperature of at least 160°F for a minimum of 25 minutes is commonly recommended for hot-water washing in health care facilities and nursing homes. For facilities looking to reduce costs and energy use, cutting back on hot water is an option. Research has shown that lower water temperatures (71°F–77°F) can reduce contamination as well, as long as the washer cycles, detergent, and other laundry additives are monitored carefully.
Label chemicals and soaps to prevent injury.
Soaps, detergents, and chemicals can cause skin irritation, chemical burns, and more. With that in mind, it's important that nursing homes properly label chemicals used in the laundry rooms. Facilities should implement a written program that meets the requirements of the Hazard Communication Standard from OSHA. Properly store soaps and chemicals and clean up spills quickly when they occur.
Minimize contamination by partitioning your nursing home's on-premise laundry room.
To avoid contaminating laundry, guidelines suggest having two separate areas for laundry at your long-term care facility – a dirty area for soiled linens and a separate clean area for handling washed items. Here at UniMac, we offer plenty of resources for architects for designing a functional and safe on-premise laundry room for senior care facilities.
Keep laundry equipment clean and well-maintained.
All washing machines and dryers in healthcare settings must be properly maintained according to the manufacturer's instructions. To avoid contamination of your commercial laundry equipment:
Remove solids such as feces or vomit before the wash/dry cycle.
Follow the recommended temperature, detergent, and laundry additive guidelines.
UniMac Commercial Laundry Equipment & Assisted Living facilities
UniMac is a proven leader in commercial laundry equipment for long-term care facilities, retirement homes, and nursing homes. Our industrial washer-extractors and state-of-the-art laundry technology can get laundry cleaner, keep staff and residents safe, and keep your facility compliant with government standards.
isease Control and Prevention to keep staff and residents safe.