Linen service rebuild brings increased throughput and efficiency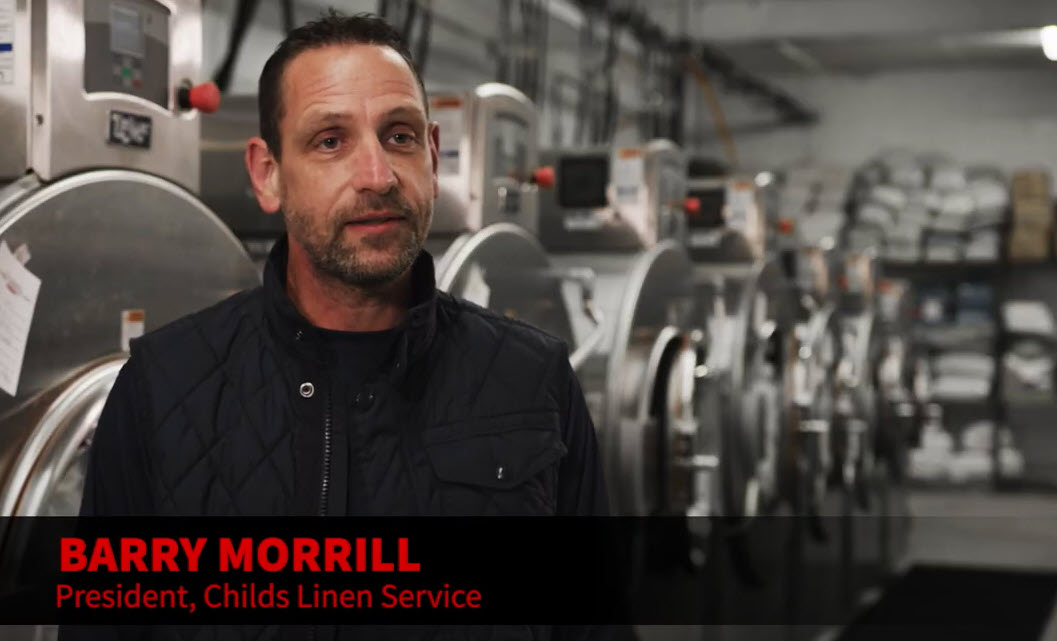 Upgrading on-premises laundry equipment often can have dramatic effects on efficiency and throughput. That's just what a linen service in Maine uncovered in the aftermath of a fire that destroyed a substantial part of the business.
Back in 2019, Barry Morrill, owner of Childs Linen Service, received the call that every business owner dreads – the plant was on fire. Rebuilding, however, was swift and came with significant benefits through UniMac equipment. The team at Daniels Equipment was instrumental in crafting a laundry design for the new space as well as right-sizing equipment to accommodate growth.
Morrill purchased four 160-pound capacity, two 105-pound capacity and one 65-pound capacity washer-extractors. Those washer-extractors included the UniLinc™ control system, giving him unprecedented machine performance and maintenance data, as well as increased efficiency. He also purchased UniMac industrial tumbler dryers with OPTidry technology, automatically stopping the dryer when the desired dryness is reached.
And the results of that upgrade? They were nothing short of spectacular, producing cost savings while helping Childs grow their business. To read the full case study and see those numbers, click here.  You can also see the video below: