20″ Heated Roller Ironer
79″ Finishing Width - FCU20X79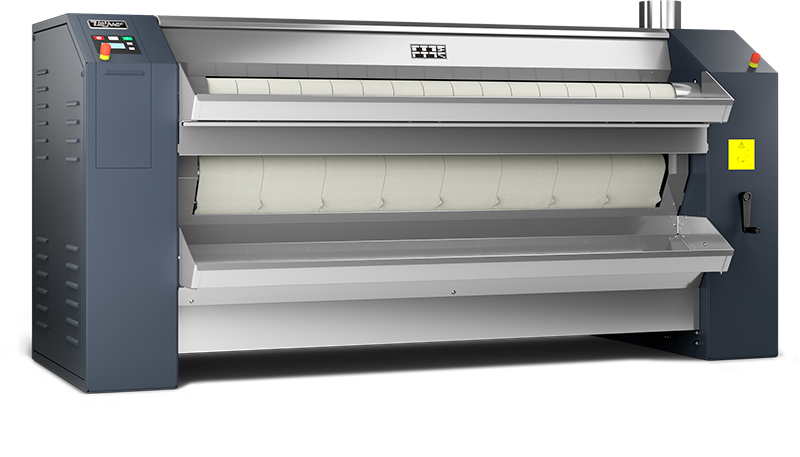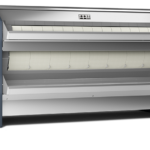 When only the highest quality finish will do, UniMac® heated roll flatwork finishers deliver seriously superior results. We offer six models to meet the needs of any size operation. Commonly used for:  
Items like  bed linens, pillowcases, sheets and napkins that require a high-quality finish

 

High-end  hotels and restaurants with unique linens and tablecloths for dining

 
View Literature
Available Options
Specifications
Roll Diameter – in (mm)20 (502)
Finishing Width – in (mm)79 (2000)
Ironing Speed – ft/m (m/m)5-26 (1.5-8)
Ironer Dimensions (Working Position)
Width – in (mm)108 1/4 (2750)
Depth – in (mm)41 1/2 (1052)
Height – in (mm)48 1/2 (1232)
Roll Motor – HP (kW).50 (.37)
Roll Exhaust Motor – HP (kW)0.34 (0.255)
Roll Exhaust Duct – in (mm)6 (150)
Heat Input Power
Electric - HP (kW)49.9 (37.2)
Gas - Btu (kW)122,837 (36)
Electrical SpecsPending
Electric230V/60/3 – 15
Gas
Gas Inlet Connection – in (mm)3/4 (19)
Shipping Dimensions Approx.
Width – in (mm)113 1/2 (2885)
Depth – in (mm)43 (1095)
Height – in (mm)59 (1550)
Net Weight – lb (kg)2249 (1020)
Electric2535 (1150)
Gas
Domestic Shipping Weight – lb (kg)2833 (1285)
Electric3120 (1415)
Gas
Agency ApprovalsCSA
Details Make the Difference
Lower Utility Costs
The quality construction of UniMac ironers does more than ensure durability and lasting performance—it will also help you save on energy costs. Thicker steel and a 300° angle of contact allow our machines to achieve a lower Btu consumption, while our specialized micro control allows for a wide array of energy-saving settings.
Focused on Safety
Designed to be as safe as possible, a stop bar prevents operators from placing their hands too close to the machine, and a sophisticated alarm system indicates when any of the components are not working properly.