Dryers
Front Control Electric Dryer - UDEE5BGS173CW01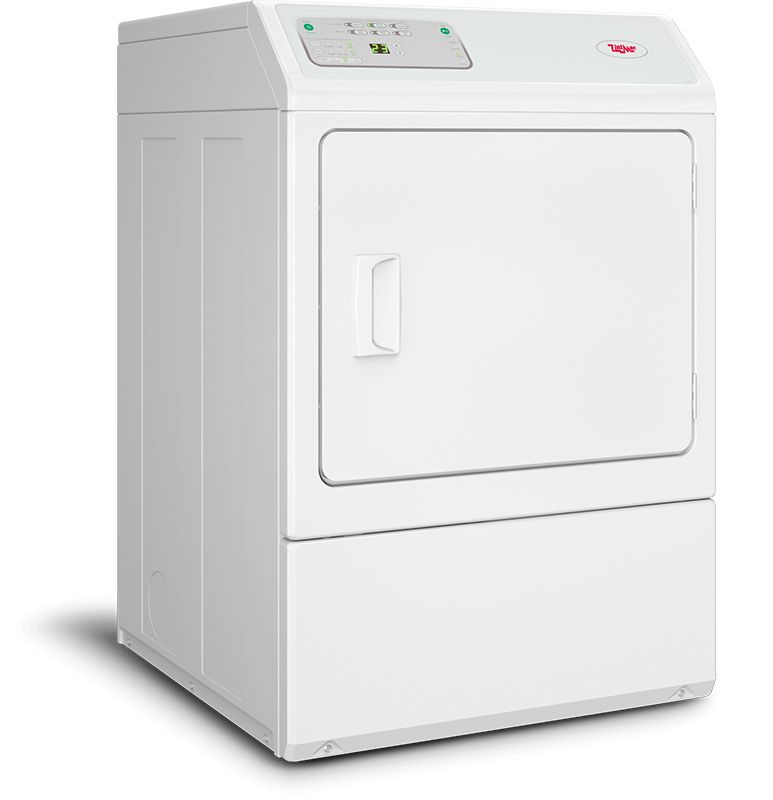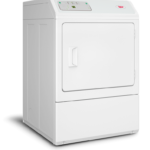 Get extra-large drying capacity from compact durable machines with UniMac light commercial dryers. Perfect for smaller laundry facilities our light commercial front load dryers have maximum dry air movement that allows for ultimate productivity in every cycle.
Available Options
Specifications
Control OptionsElectronic
LocationFront
Capacity – lb (kg)18 (8.2)
Width – in (mm)26 7/8 (683)
Depth – in (mm)28 (711)
Height – in (mm)40 7/16 (1027)
Cylinder Volume – cu. ft. (liters)7.0 (198)
Motor Size – HP (kW)1/3 (0.25)
Heat Input Power5350 @ 240V
Exhaust Outlet Diameter – in (mm)4 (102)
Airflow - cfm (liters/sec)220 (105)
Available CyclesRegular, Perm Press, Delicate, Time Dry, Quick Dry, Fluff Up
Cycle Indicator LightsYes
Cylinder FinishGalvanized
Available ColorsWhite
Door TypeSolid
Electrical Specs120/240/60/1 – 30 Amp
Shipping Dimensions Approx.
Width – in (mm)29 (737)
Depth – in (mm)32 3/4 (832)
Height – in (mm)45 1/2 (1156)
Net Weight – lb (kg)145 (66)
Domestic Shipping Weight – lb (kg)155 (70)
Agency ApprovalscULus
ADA CompliantYes
Features
Control Option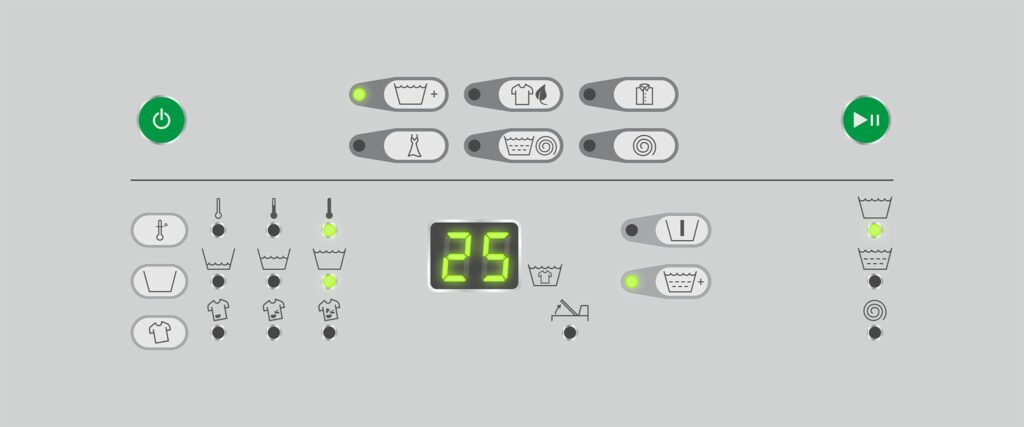 Electronic Control
UniMac's redesigned front load commercial washer features innovations so advanced, it's changing the perception of what is possible in a front load washer product. The Electronic Control system features a time remaining display, six preset cycle buttons, cycle adjustability, additional cycle options and status indicator lights.
Heavy Duty Performance
Lower Labor Costs
Our extra-large drying capacity cylinder allows you to handle sizable wash loads despite the unit's compact size. Plus, a two-piece front panel allows easy access to major components to speed up maintenance and service tasks.
Lower Utility Costs
Smooth baffles are used to toss and tumble laundry freely for maximum dry air movement, ensuring you'll always get the most out of your drying cycles.