Softmount Commercial Washer Extractor
275 lb capacity - UYN275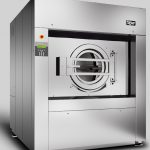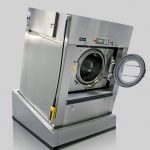 Ideal for second-floor on-premises laundries or other installations where a poured foundation isn't an option, UniMac® UY model softmount washer-extractors offer the perfect solution. Like all UniMac commercial laundry equipment, these reliable laundry machines are built with unyielding construction to ensure industrial strength. With cutting-edge innovations and green technologies, they're designed to reduce costs and maximize throughput. These machines can withstand the harsh demands of commercial and on-premises laundry facilities in a variety of industries, from athletics to hospitality. In addition, innovative ECO Technology washing programs and unique product design features greatly reduce water costs, delivering 15% water savings versus older models in the market. Pair them with UniMac tumble dryers that feature industry-leading OPTidry™ Over-dry Prevention Technology, and optimize throughput for your entire laundry.
Available Options
Specifications
Control OptionsPROform
Capacity – lb (kg)275 (120)
TiltOption
DimensionsWith TiltWithout Tilt
Width – in (mm)74 9/16 (1895)73 (1855)
Depth – in (mm)100 1/2 (2553)82 1/8 (2085)
Height – in (mm)103 1/2 (2628)82 1/8 (2085
Cylinder Diameter – in (mm)51 3/16 (1300)
Cylinder Depth – in (mm)34 1/4 (870)
Cylinder Volume – cu. ft. (liters)41.7 (1180)
Door Opening Size – in (mm)25 5/8 (650)
Door Bottom To Floor – in (mm)42 1/2 (1080)
Wash Speed – RPM32
Extract Speed – RPM695
Extract G-Force350
Water Inlet Connection – in (mm)3 x 1 1/2 (38)
Steam Connection – in (mm)1 (25)
Drain Connection Size – in (mm)2 x 4 (103)
Motor Size – HP (kW)24.81 (18.50)
Voltage / Hz / Phase Circuit208-240V 50-60Hz 3ph400-480V 50/60Hz 3ph
Shipping Dimensions Approx.With TiltWithout Tilt
Height – in (mm)92 1/8 (2340)98 (2490)
Width – in (mm)78 3/4 (2000)80 5/16 (2040)
Depth – in (mm)85 7/16 (2170)93 1/2 (2375)
Net Weight – lb (kg)7672 (3480)8466 (3840)
Domestic Shipping Weight – lb (kg)8179 (3710)8951 (4060)
Agency ApprovalsCSA
Features
Control Option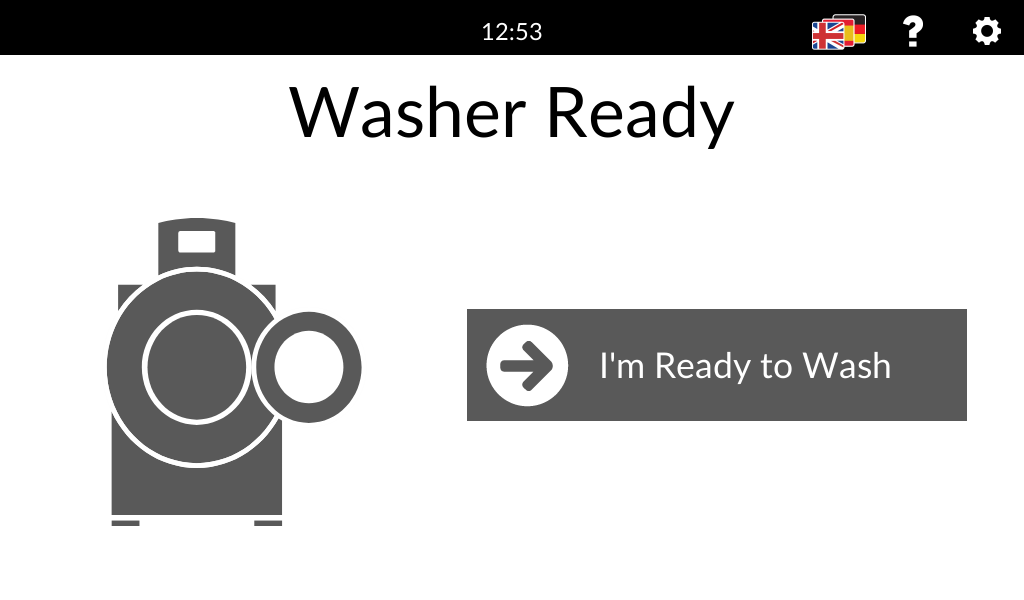 The biggest threat to quality is staff selecting the incorrect wash cycle. UniLinc Touch virtually eliminates that threat with the most intuitive control on the market.
34 languages ensure all staff cannot just operate, but operate it correctly
Real words – no codes – no ambiguity
Easy-to-use, intuitive controls streamline employee training and serve as a virtual laundry manager to ensure maximum labor efficiency (a giant bonus with staff turnover generally being high).
Continuity – same control on washer-extractors and tumble dryers
Ultimate flexibility means your operation is positioned for success well into the future.
Delayed Start - Get a 30-minute head start on the workday with our programmable advanced start feature.
Quality Performance
Flexible Installation
Our softmount washer-extractors not only save on utility costs, but on installation time and costs as well. The freestanding design installs quickly with same-day operation. These machines are the perfect choice for second-floor laundries or other installations where a concrete floor isn't an option. Heavy-duty coil springs eliminate the need for special foundations, and strategically placed shock absorbers result in a tuned suspension system that absorbs out-of-balance load vibrations.
Reduce Labor and Utility Costs
Our UY Series machines are constructed to make your laundry operation more efficient and deliver green technologies to reduce two of your largest expenses — labor and utility costs. Laundry Management System (LMS), powered by the PROform Control, gives you complete control of machine setup and wash program updates. With location management, maintenance data and alarms via email — all through a wired or wireless Wi-Fi connection — monitoring your laundry and maximizing productivity have never been easier.
Industry-Leading Durability
Our softmount washer-extractors are manufactured with unyielding construction and industrial strength. They're designed with high-quality, stainless steel front, top and side panels and reinforced side panels for increased strength and durability. The formed steel frame is engineered with robust technology for added strength. And a modular bearing housing design ensures the equipment is long lasting and easy to service. This product also offers an inverter drive system that delivers low energy use, higher torque, high extraction speed, lower noise and less imbalance.