Value Line Cabinet Hardmount Washer-extractor
55 lb capacity - PAN055TN0MZA20CTAA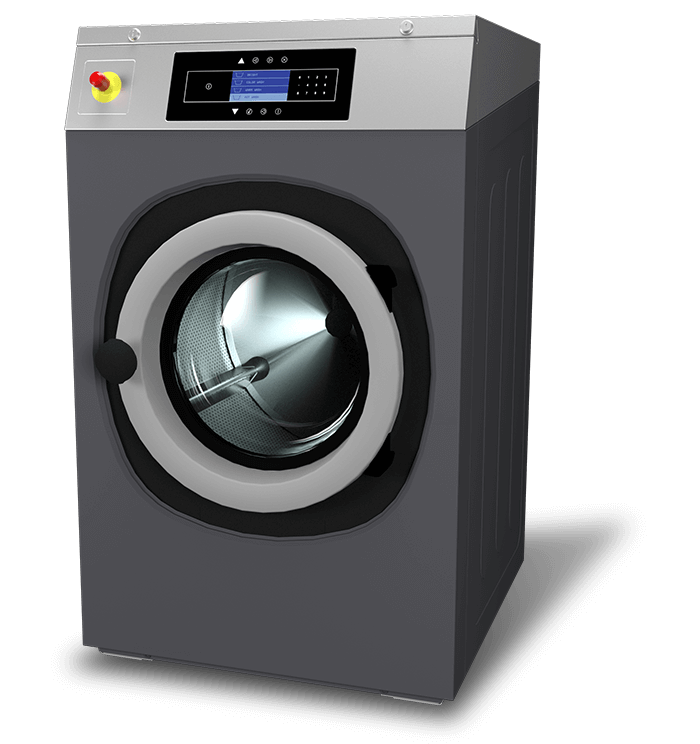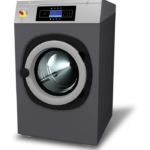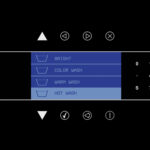 Not every laundry has the volumes that require a truly industrial solution. For these operations, Value Line hardmounts deliver exceptional performance and finished quality at a price that's easy on an operations budget. These washer-extractors feature a 200 G-Force final spin speed to trim drying times, and large drain valve to drive fast cycles. The user-friendly XControl+ offers managers the ability to tailor cycles (up to 99 cycles) to the operation's specific needs, or they can utilize 20 pre-set wash programs. The Value Line features 30-, 40-, and 55-pound capacity options.
Available Options
Specifications
Control OptionsXControl+
Capacity – lb (kg)55 (24)
Width – in (mm)35.03 (890)
Depth – in (mm)41.73 (1,060)
Height – in (mm)55.51 (1,410)
Cylinder Diameter – in (mm)29.53 (750)
Cylinder Depth – in (mm)21.46 (545)
Cylinder Volume – cu. ft. (liters)8.5 (240)
Door Opening Size – in (mm)18.11 (460)
Door Bottom To Floor – in (mm)18.31 (465)
Water Inlet Connection – in (mm)2 x 0.75 (19)
Steam Connection – in (mm)-
Drain Diameter – in (mm)1 @ 3″ (76)
Drain Height to Floor - in (mm)5.12 (130)
Motor Size – HP (kW)2.01 (1.5)
Total # of Speeds42
Cylinder Speed – RPM (G-Force)690 (200)
Voltage / Hz / Phase CircuitNo HeatHeat
(B) 120V/60/1--
(Z) 200-240/60/115 - 9.2-
Shipping Dimensions Approx.
Width – in (mm)36.42 (925)
Depth – in (mm)44.49 (1,130)
Height – in (mm)61.02 (1,550)
Net Weight – lb (kg)728 (330)
Domestic Shipping Weight – lb (kg)783 (355)
Agency ApprovalsCSA
Features
Control Options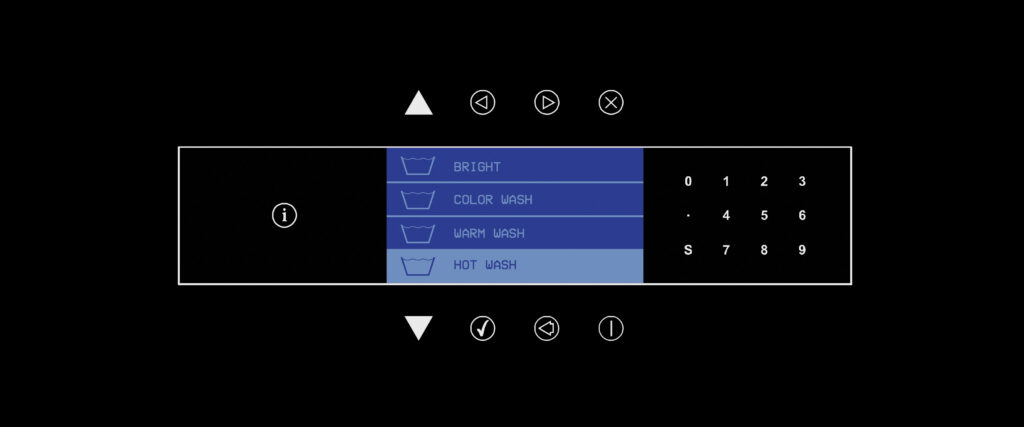 XControl+
Fully programming XControl+
20 pre-set wash programs
99 programming cycles
Graphical display
Lower Utility and Labor Costs
Worry-Free Performance
Our heavy-duty computer-optimized frame is designed to be stronger than ever. In addition to standing up to the toughest laundry conditions, it also handles unbalanced loads more efficiently for a quieter operation.