Commercial Stack Dryers
Commercial Stack Dryers – Gas - USEMNAGS173TW01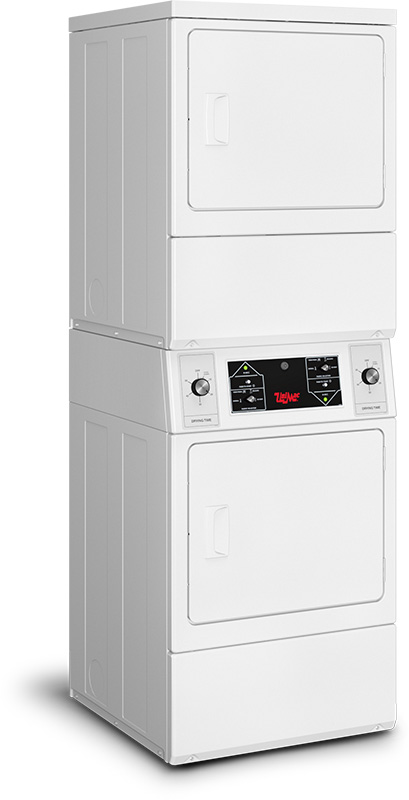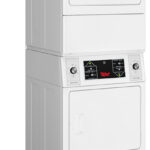 All the features of our standard light commercial dryers in just half the square footage. UniMac stacked dryer units increase operational efficiency while maximizing potentially limited space in your on-premises laundry facility.
Available Options
Specifications
Control OptionsE-Mech
LocationFront
Capacity – lb (kg)18 (8.2)
Width – in (mm)26 7/8 (683)
Depth – in (mm)29" (737)
Height – in (mm)78 3/16 (1986)
Cylinder Volume – cu. ft. (liters)7.0 (198)
Motor Size – HP (kW)1/3 (0.25)
Gas Inlet Connection – in (mm)3/8 (9.5)
Heat Input Power22,500 Btu/hr
Exhaust Outlet Diameter – in (mm)4 (102)
Airflow - cfm (liters/sec)220 (105)
Available CyclesNormal, Perm Press, Delicate, No Heat
Cycle Indicator LightsYes
Cylinder FinishGalvanized
Available ColorsWhite
Door TypeSolid
Electrical Specs120/60/1 – 15 Amp
Shipping Dimensions Approx.
Width – in (mm)29 (737)
Depth – in (mm)32 3/4 (832)
Height – in (mm)80 (2032)
Net Weight – lb (kg)275 (125)
Domestic Shipping Weight – lb (kg)290 (132)
Agency ApprovalsCSA
ADA CompliantNo
Features
Control Option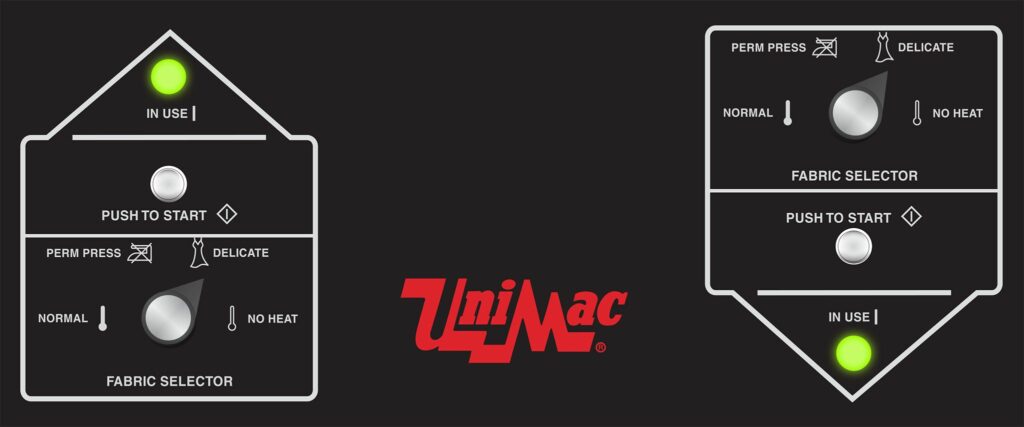 E-Mech
The E-Mech Control system has a straight forward design that offers customers simple water temperature and fabric selections, as well as cue lights that monitor the wash cycle progress.
Designed for long-lasting commercial use
Lower Labor Costs
These stack units are the ultimate space savers, allowing you to maximize the efficiency of your floor space and make your staff more efficient.