Stacked Washer / Dryers
Stack Washer/Dryers – Electric - UTEE5ASP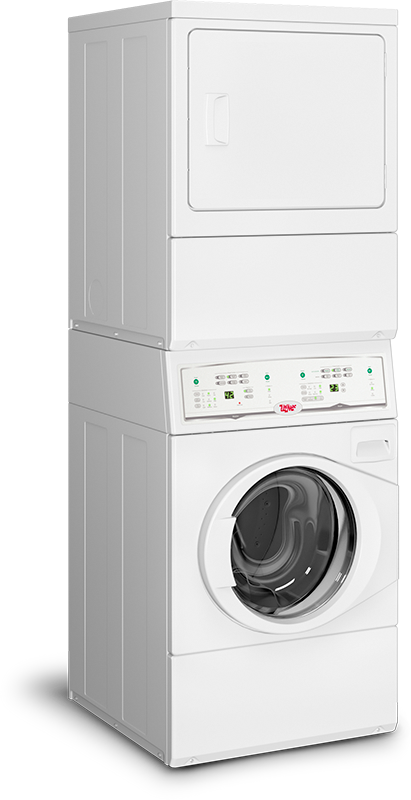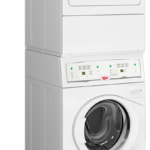 Get the best of both worlds while saving space in your facility. These durable OPL washer and dryer combinations offer the guaranteed performance found in every UniMac® product while offering the area needed to keep your staff at peak efficiency.
Available Options
Specifications
Control OptionsElectronic
LocationFront
Width – in (mm)26 7/8" (683)
Depth – in (mm)27 3/4" (704)
Height – in (mm)78 3/16" (1986)
Cylinder Speed – RPM (G-Force)440 (1200)
MachineWasherDryer
Capacity – lb (kg)21.5 (9.5)18 (8.2)
Cylinder Volume – cu. ft. (liters)3.42 (96.8)7.0 (198)
Cylinder FinishStainless SteelGalvanized
Motor Size – HP (kW)Variable Speed Induction 0.9 (0.67)1/3 (0.25)
Available CyclesHeavy Duty, Normal Eco, Perm Press, Delicate, Rinse & Spin, Spin OnlyRegular, Perm Press, Delicate, Time Dry, Quick Dry, Fluff Up
Door TypeWindow or Solid
Water Consumption per Cycle – g (l)13.68 (51.8)
IWF (Water Factor)4
IMEF (Modified Energy Factor)2.20
Heat Input Power5350 @ 240V
Exhaust Outlet Diameter – in (mm)4 (102)
Airflow - cfm (liters/sec)220 (105)
Available Water Temperatures3
Water Pressure – PSI (Bar)20-120 (1.4/8.3)
Cycle Indicator LightsYes
Available ColorsWhite
Voltage / Hz / Phase Circuit120/240/60/1 – 30 Amp
Shipping Dimensions Approx.
Width – in (mm)29 (737)
Depth – in (mm)32 3/4 (832)
Height – in (mm)80 (2032)
Net Weight – lb (kg)390 (177)
Domestic Shipping Weight – lb (kg)425 (193)
Agency ApprovalscULus
ADA CompliantNo
Features
Control Option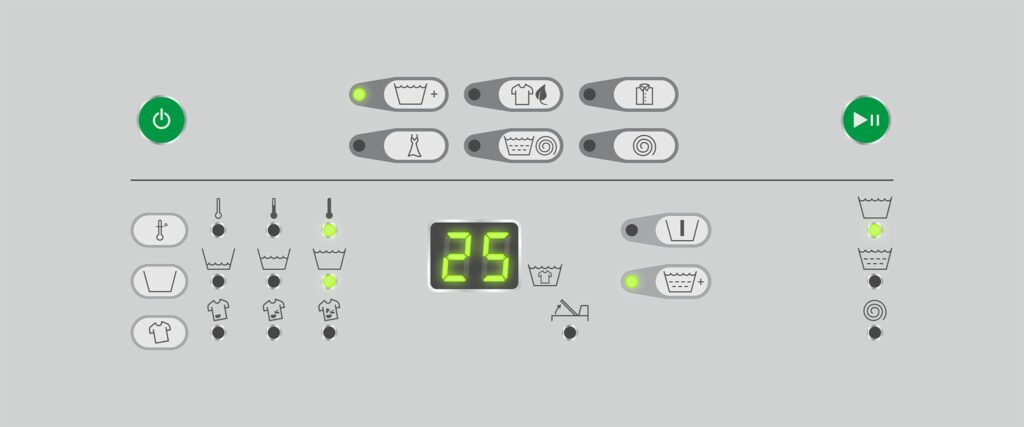 Electronic Control
UniMac's redesigned front load commercial washer features innovations so advanced, it's changing the perception of what is possible in a front load washer product. The Electronic Control system features a time remaining display, six preset cycle buttons, cycle adjustability, additional cycle options and status indicator lights.
Designed for long-lasting commercial use
Lower Labor Costs
These stack units are the ultimate space savers, allowing you to maximize the efficiency of your floor space and make your staff more efficient.