Washers
Top Load Washer - UWNMN2SP115CW01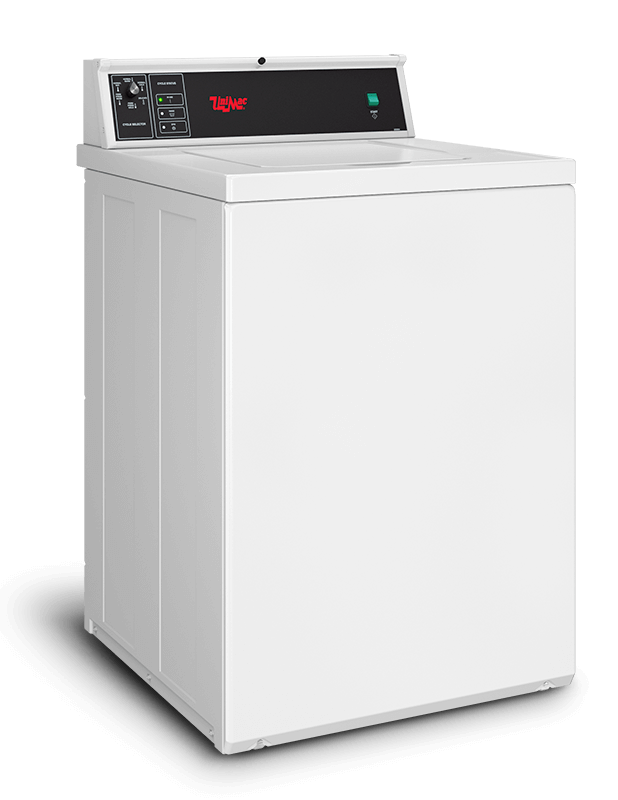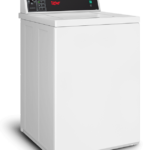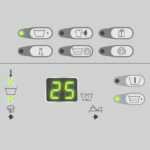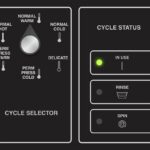 Every on-premises laundry facility needs equipment that can be trusted for long lasting performance, efficiency and cost effectiveness. However not all on-premises laundry operations require large capacity laundry equipment. For facilities that demand superior quality on a smaller scale, or wish to supplement their current lineup with smaller alternatives, UniMac® light commercial top load and front load washers are the answer.
Available Options
Specifications
Control OptionsE-Mech
LocationRear
Capacity – lb (kg)16 (7.3)
Width – in (mm)25 5/8 (650)
Depth – in (mm)28 (711)
Height – in (mm)43 (1092)
Cylinder Volume – cu. ft. (liters)3.19 (90.3)
Cylinder Speed – RPM (G-Force)150 (710)
Cylinder FinishStainless Steel
Motor Size – HP (kW)1/2 (0.37)
Water Consumption per Cycle – g (l)28.07 (106)
IWF (Water Factor)8.8
IMEF (Modified Energy Factor)1.35
Available Water Temperatures3
Water Pressure – PSI (Bar)20-120 (1.4/8.3)
Available CyclesNormal, Perm Press, Delicate
Cycle Indicator LightsYes
Available ColorsWhite
Electrical Specs120/60/1 – 15 Amp
Net Weight – lb (kg)190 (86)
Domestic Shipping Weight – lb (kg)210 (95)
Shipping Dimensions Approx.
Width – in (mm)27 1/2 (699)
Depth – in (mm)30 (762)
Height – in (mm)44 1/4 (1124)
Agency ApprovalscULus
ADA CompliantYes
Features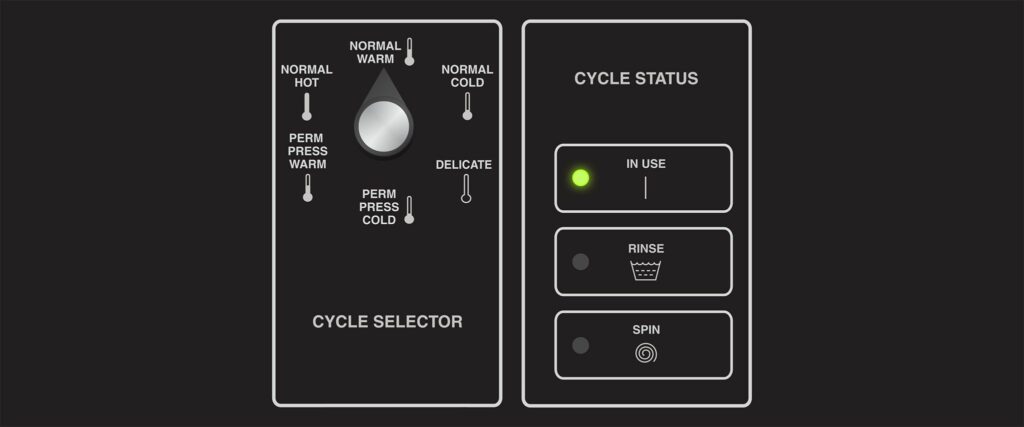 E-Mech
The E-Mech Control system has a straight forward design that offers customers simple water temperature and fabric selections, as well as cue lights that monitor the wash cycle progress.
Heavy Duty Performance
Simple Serviceability
The can be serviced through a detachable front panel, eliminating the need for extra floor space around the machine and minimizing downtime.
Durable Construction
Our stainless steel washtub won't pill, fray or snag fabric because it actually becomes smoother each time you use it. It is extremely rust-resistant and will not be damaged by normal use—that's why we provide a lifetime warranty.
Great Results
For superior washability, our wavy vane agitator offers a 210° agitation stroke that delivers maximum side-to-side, top-to-bottom washing action to get linens as clean as possible.