Stacked Washer-Extractor / Tumble Dryers
30 lb capacity - UST30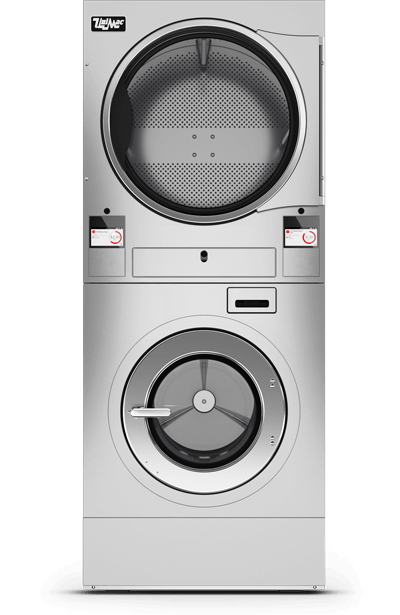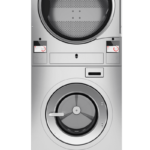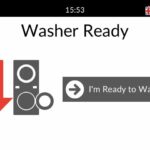 For on-premises laundries where space is an issue, UniMac® stacked washer-extractor/tumble dryers deliver exceptional capacity in a small footprint. The innovative unit brings all the benefits of UniMac's world-class washer-extractor and tumble dryer products to laundries that might struggle to fit two commercial machines. Durable construction and industry-leading efficiency combine to deliver lower costs and higher throughput for a variety of markets such as small hospitality properties, spas, salons, fitness clubs, veterinary clinics and many others.
The washer and dryer units can be separated and reassembled if necessary.
Available Options
Specifications
MachineWasher-ExtractorTumble Dryer
Control OptionsOPL Touch
Capacity – lb (kg)30 (13) x 2
Width – in (mm)31.4 (797)
Depth – in (mm)45.5 (1152)
Height – in (mm)79.7 (2023)
Cylinder Diameter – in (mm)24.0 (610)30.0 (762)
Cylinder Depth – in (mm)16.0 (406)26.0 (660)
Cylinder Volume – cu. ft. (liters)4.2 (119)10.6 (300)
Reversing Cylinder-Standard
Door Opening Size – in (mm)14.3 (363)22.6 (574)
Door Bottom To Floor – in (mm)14.0 (356)51.3 (1303)
Water Inlet Connection – in (mm)2 x 0.75 (19)-
Drain Diameter – in (mm)1 x 3 (76)-
Drain Height to Floor - in (mm)4.3 (108)-
Heat Input Power-73,000 (21.4, 77.0)
Gas Inlet Connection – in (mm)-1/2 NPT
Air Outlet - in (mm)-8.0 (200) Elliptical
Airflow - cfm (liters/sec)-400 (190)
Motor Size – HP (kW)-
Fan-0.5 (0.4)
Drive1 (0.75)0.3 (0.2)
Total # of Speeds6-
Cylinder Speed – RPM (G-Force)
Gentle34 (0.4)-
Wash48 (0.8)-
Distribution86 (2.5)-
Very Low282 (27)-
Low485 (80)-
Medium542 (100)-
Electrical Specs
(X) 200-240V/50/60/1-31510
(B) 100-120V/50/60/11515
(D) 200-208V/50/60/11560
(E) 230-240V/50/60/11550
(F) 200-208V/50/60/31580
(G) 230-240V/50/60/31570
Shipping Dimensions Approx.
Width – in (mm)34.5 (876)
Depth – in (mm)47.0 (1194)
Height – in (mm)83.0 (2108)
Net Weight – lb (kg)770 (349)
Domestic Shipping Weight – lb (kg)787 (357)
Agency ApprovalscULusCSA
Features
Control Option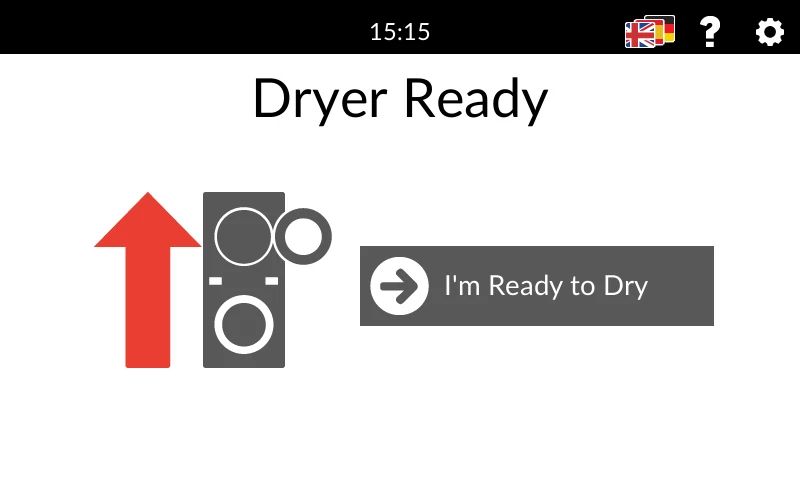 OPL Touch
The UniMac OPL Touch control has clear, easy to use, easy to understand directions and simple cycle programming
User-friendly screen with operating instructions built in as part of the control
Easy-to-understand
30+ languages available
On-screen timer