Cabinet Hardmount Washer Extractor
30 lb capacity - UCT030QN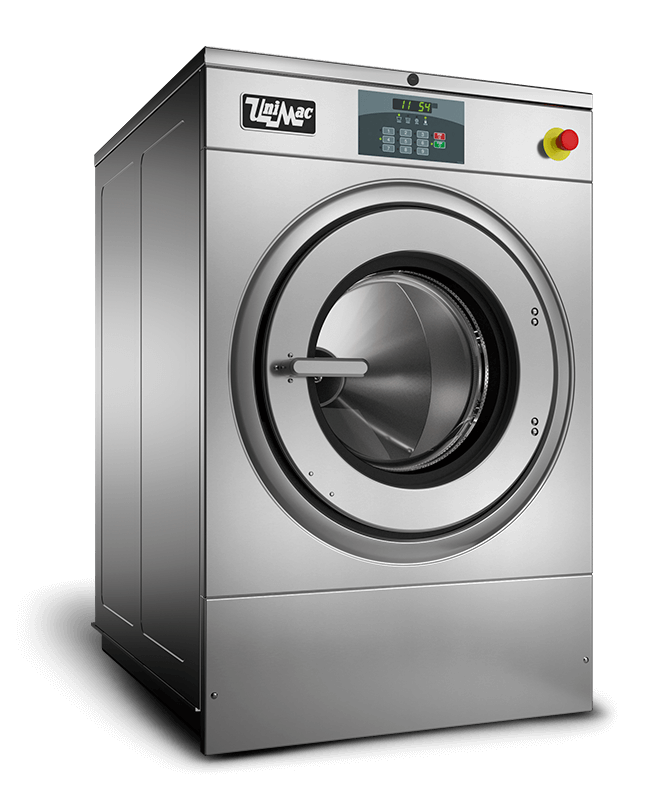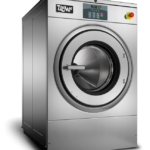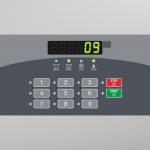 Designed to meet the low-volume application needs of small on-premises laundry facilities or larger OPL facilities that want to add versatility to their commercial laundry equipment lineup, UniMac cabinet hardmount washer extractors deliver all the durability and performance you'd expect from the world leader in commercial laundry. Featuring the industrial strength and innovation that UniMac commercial laundry equipment is famous for, these remarkable washer extractors are built to get the job done right. Still high-efficiency. Still high-throughput. Just in a more affordable package.
Available Options
Specifications
Control OptionsM9
Capacity – lb (kg)30 (13.6)
Width – in (mm)29″ (737)
Depth – in (mm)35.3″ (897)
Height – in (mm)45″ (1143)
Cylinder Diameter – in (mm)24″ (610)
Cylinder Depth – in (mm)16″ (406)
Cylinder Volume – cu. ft. (liters)4.2 (119)
Door Opening Size – in (mm)14.3″ (363)
Door Bottom To Floor – in (mm)14″ (356)
Water Inlet Connection – in (mm)2 @ 0.75″ (19)
Steam Connection – in (mm)-
Drain Diameter – in (mm)1 @ 3″ (76)
Drain Height to Floor - in (mm)4.3″ (109)
Motor Size – HP (kW)1 (0.75)
Total # of Speeds69
Cylinder Speed – RPM (G-Force)
Gentle34 (0.4)
Wash48 (0.8)
Distribution86 (2.5)
Very Low282 (27)
Low485 (80)
Medium542 (100)
High606 (125)
Very High664 (150)
Ultra High766 (200)
Voltage / Hz / Phase CircuitNo HeatHeat
(B) 120V/60/115-12-
(X) 200-240V/50/60/1-315-7 (1 Ph), 15-4 (3 Ph)-
(N) 440-480V/50-60/315-3-
Shipping Dimensions Approx.
Width – in (mm)31.5″ (800)
Depth – in (mm)38.3″ (973)
Height – in (mm)51.3″ (1303)
Net Weight – lb (kg)440 (200)
Domestic Shipping Weight – lb (kg)480 (218)
Export Shipping Weight – lb (kg)580 (263)
Agency ApprovalscULus
Agency ApprovalscULus
Features
Control Options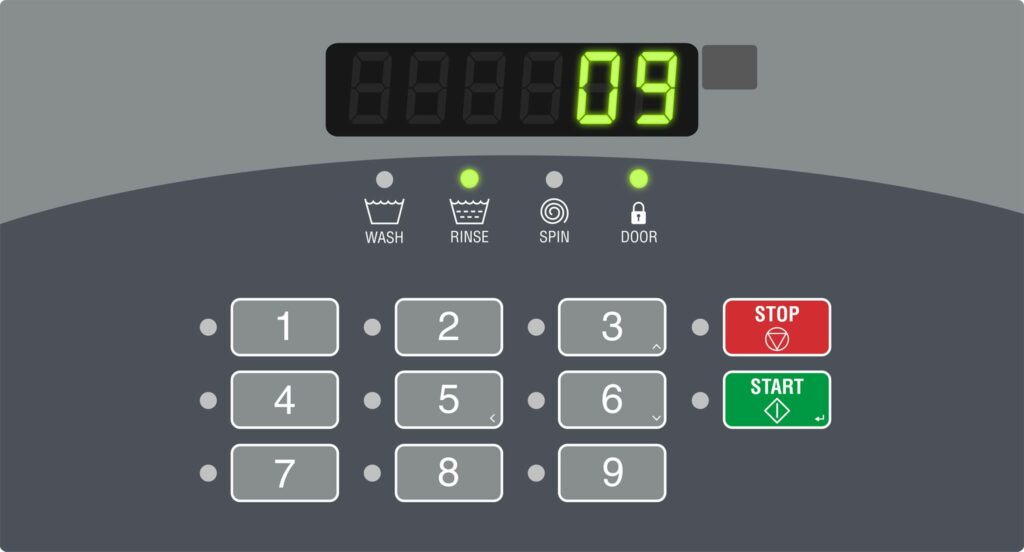 This nine-cycle control, available with 100 G-force and 200 G-force, is designed to be easy-to-use, while offering the programming flexibility to meet the needs of special applications. Three water level settings and up to five supply signals for automatic laundry chemical dispensing offer even more flexibility, while self diagnostic and cycle counter tools help ensure that your laundry keeps running as efficiently as possible.
Lower Utility and Labor Costs
Worry-Free Performance
Our heavy-duty computer-optimized frame is designed to be stronger than ever. In addition to standing up to the toughest laundry conditions, it also handles unbalanced loads more efficiently for a quieter operation.